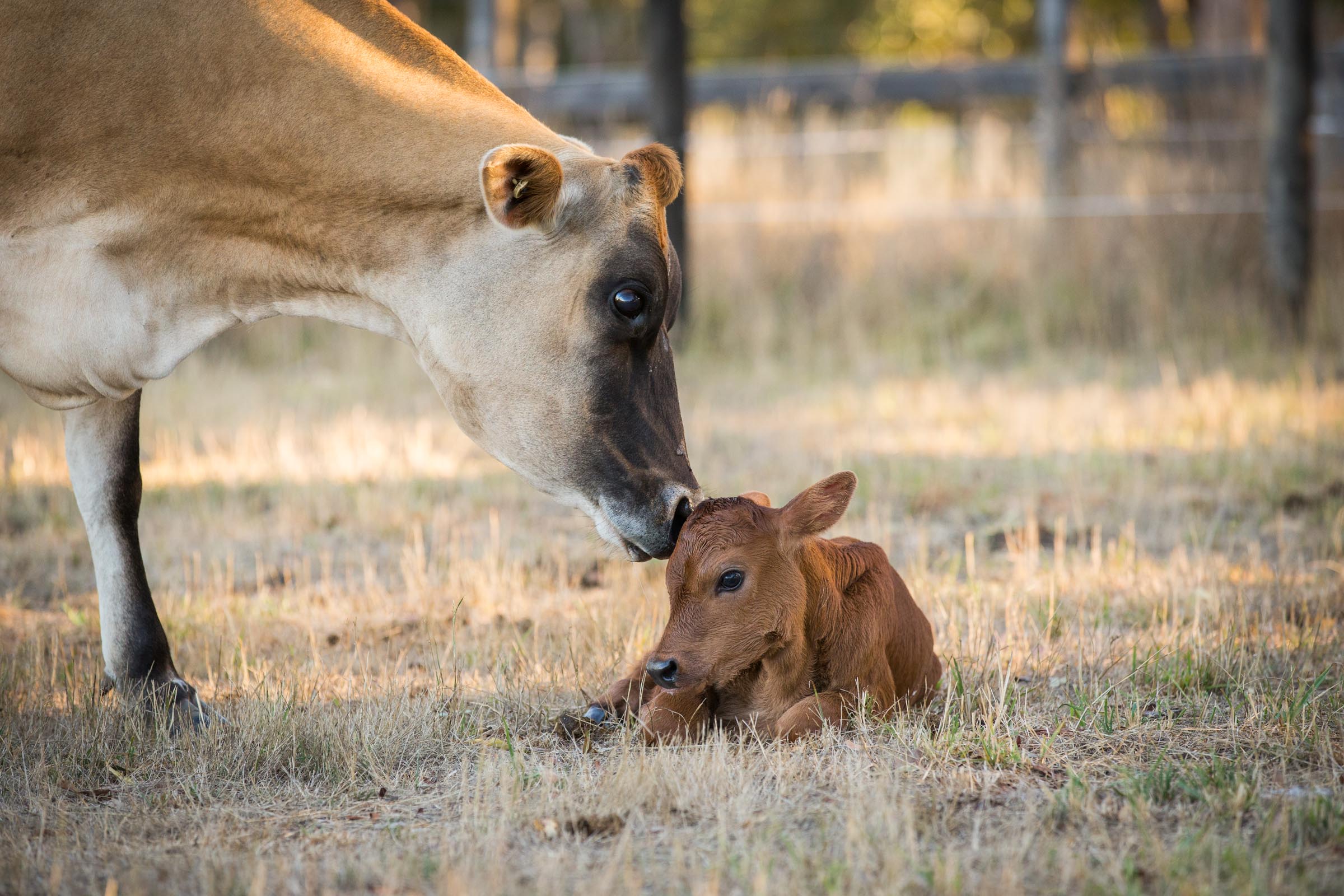 Campaign
All Mother's Day
Let's Be Kind to ALL Mothers
Mothers come in all shapes, sizes and species, yet when it comes to their babies, they love them just the same. Please join us for a kind Mother's Day for ALL mothers.
Did you know that pigs sing to their babies?
And that hens talk to their chicks before they're born, and cows carry their babies for nine months, just like us?
Sadly for farmed animals, these loving bonds are broken all too often due to outdated practices and laws.
A kinder world is possible, and it begins with you.
Get inspired by their stories, and learn how to eat and give kind this Mother's Day.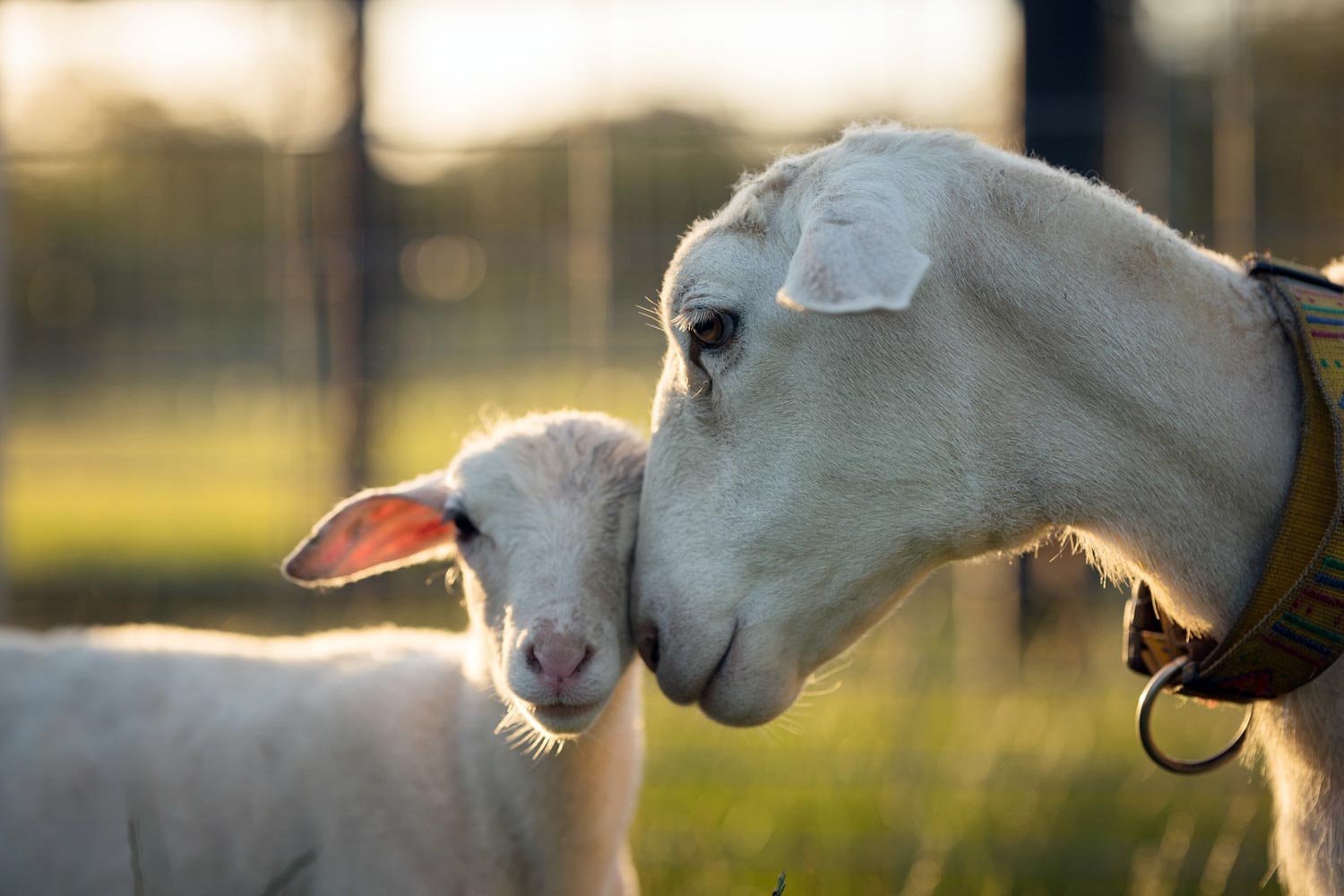 Meet the Mothers
Thanks to kindness, these formerly farmed animals have found sanctuary with their babies, and will remain together forevermore.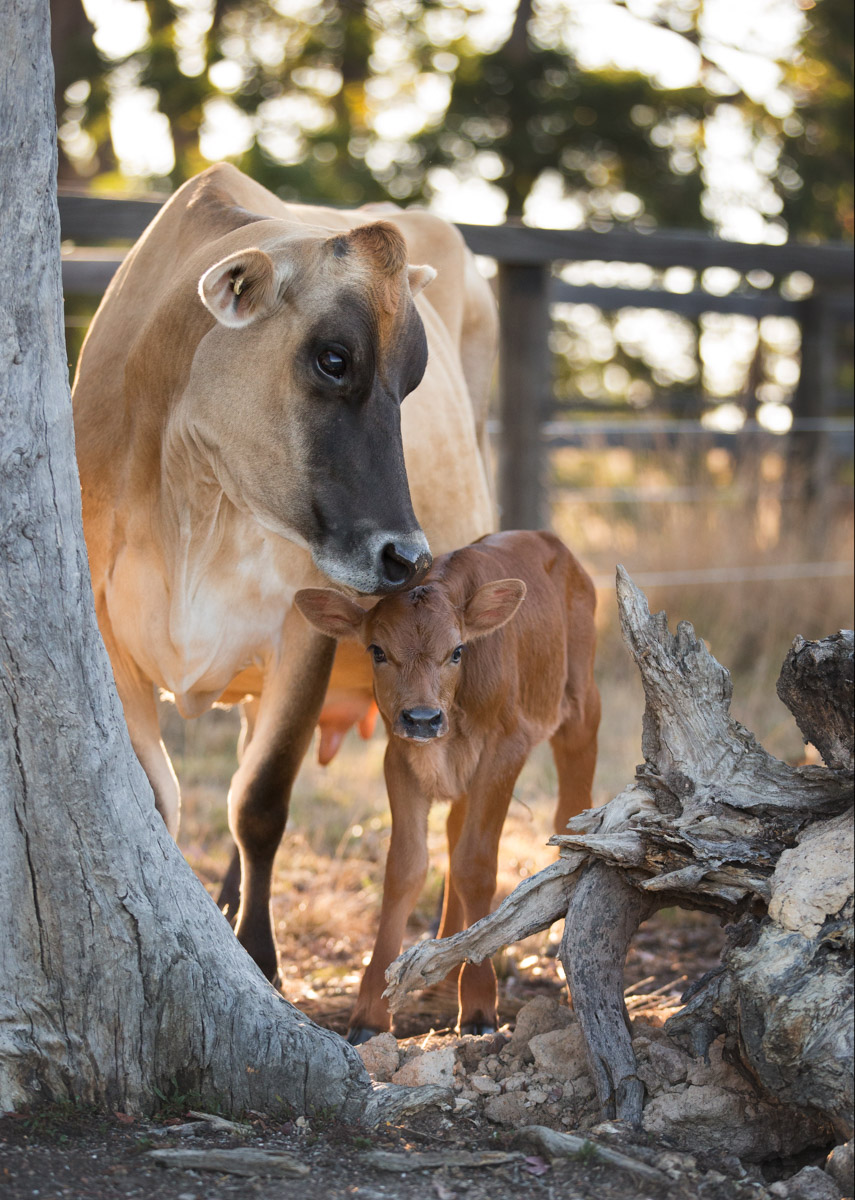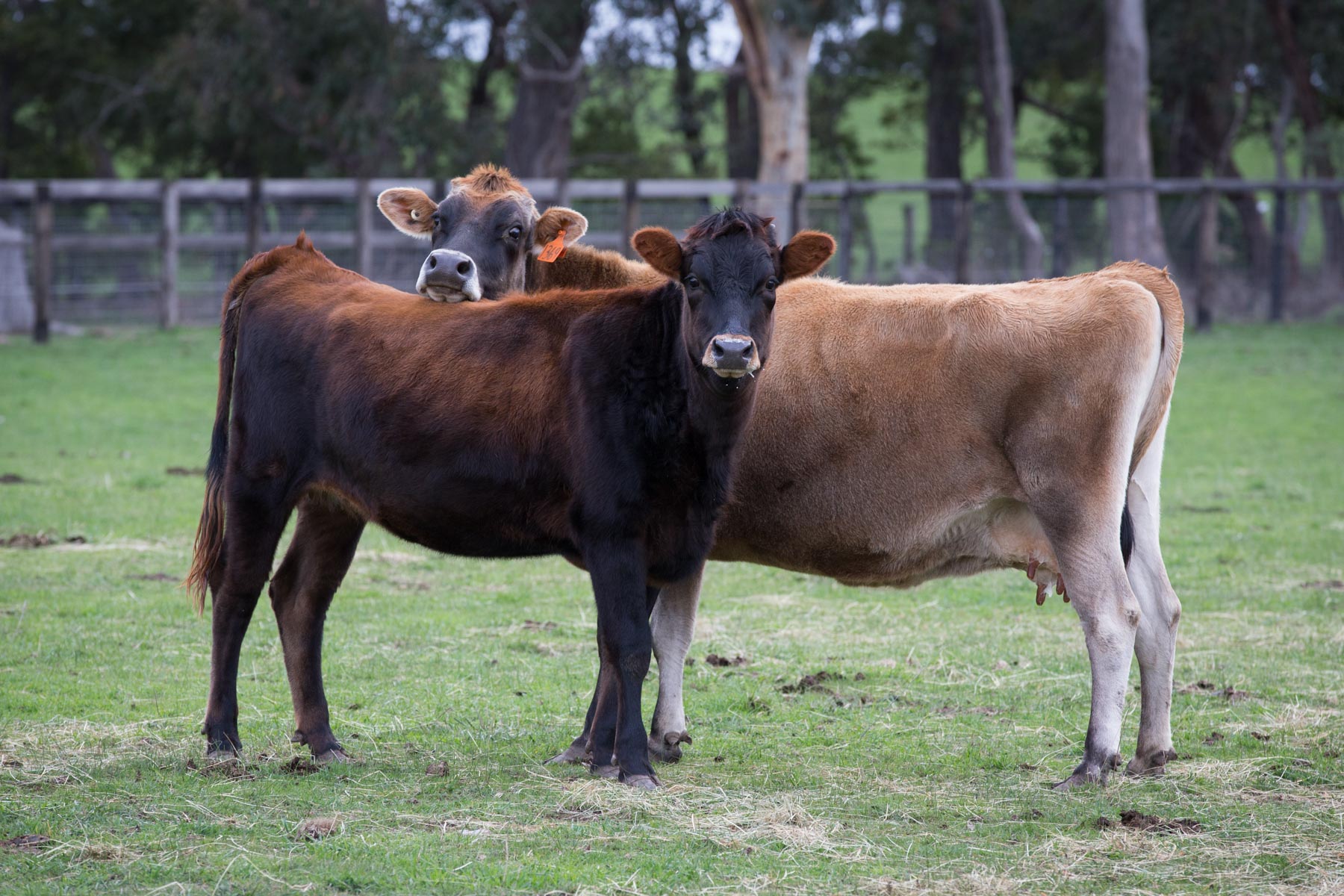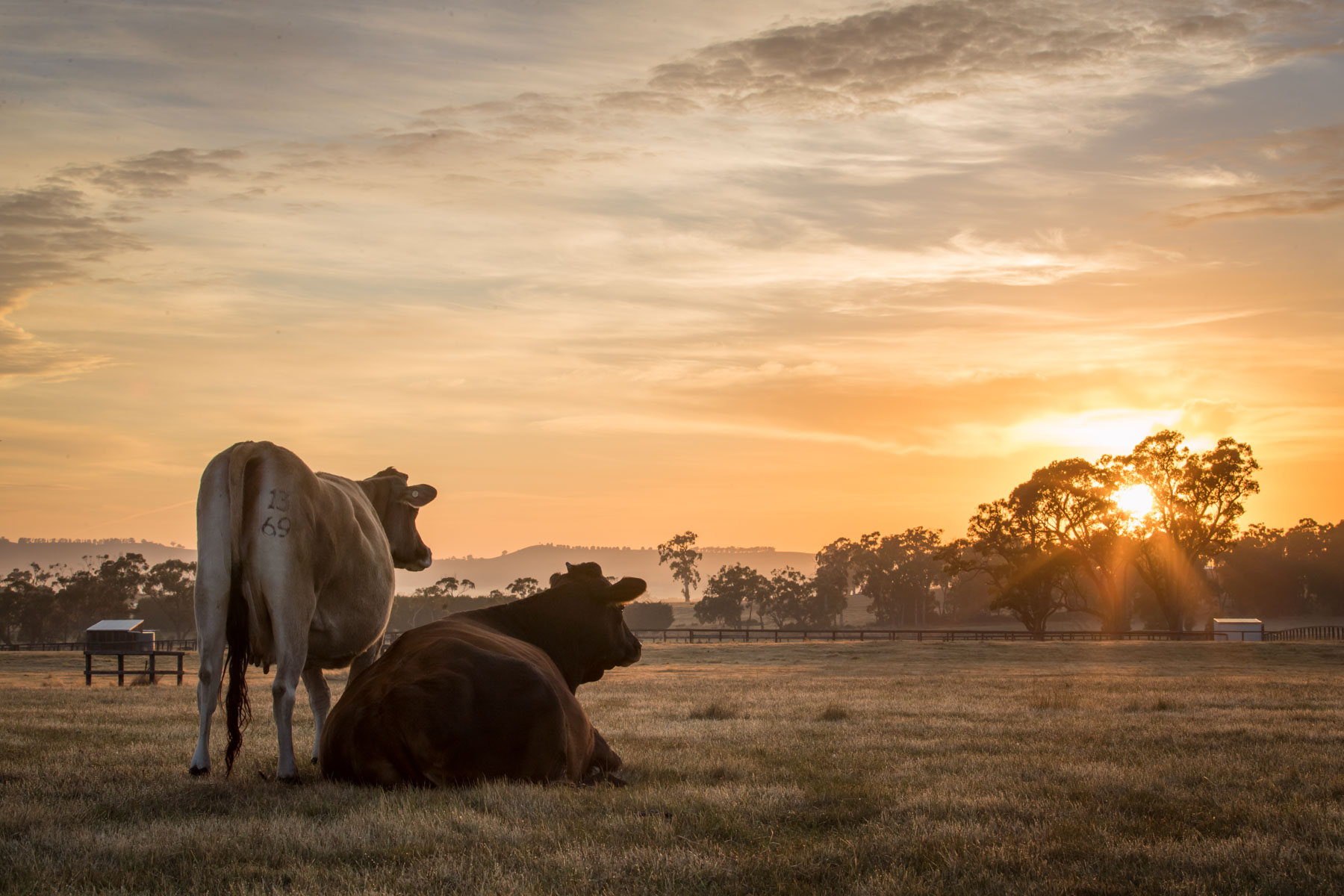 Clarabelle & Valentine
Find out why this gentle ex-dairy cow hid the precious baby she finally got to keep.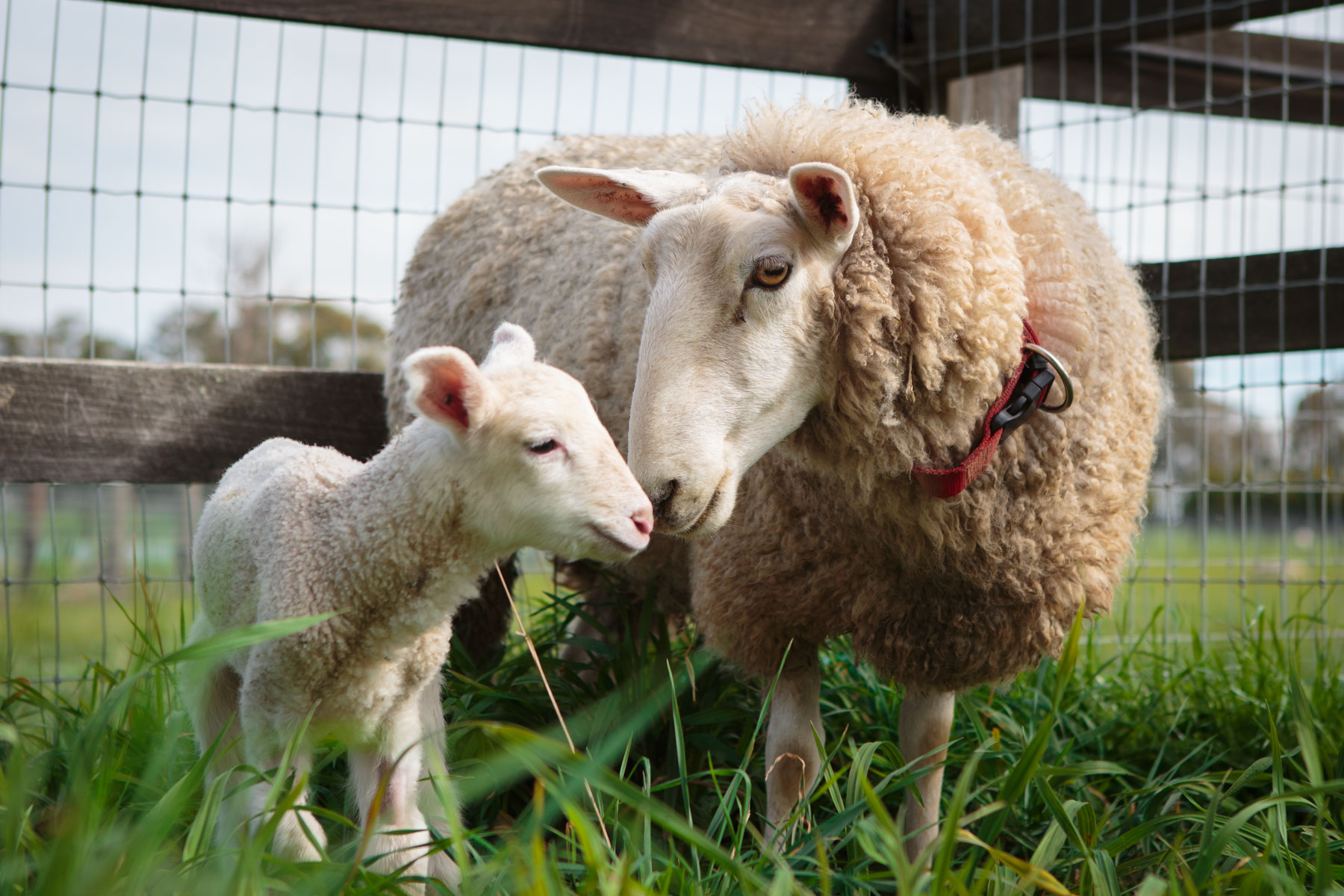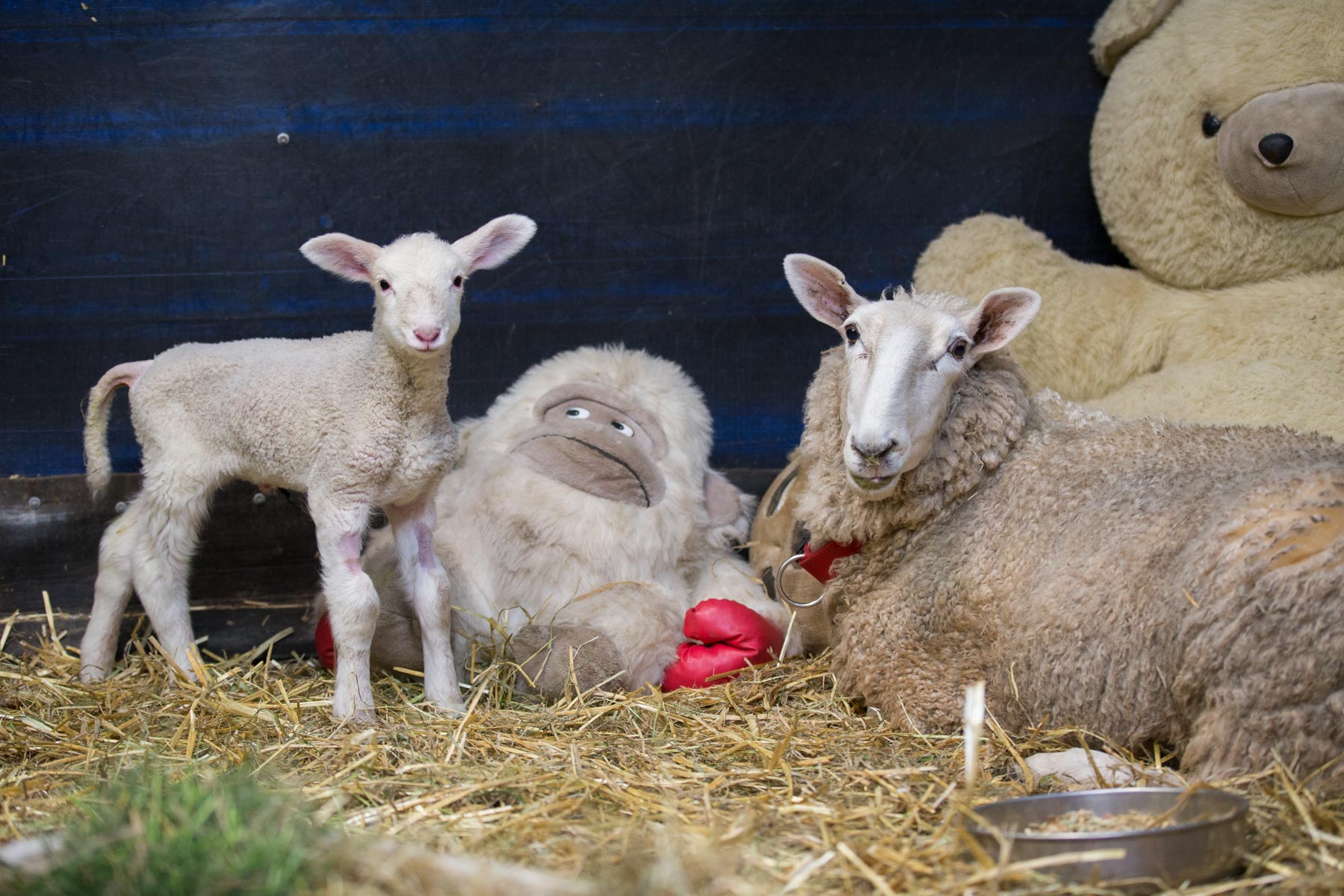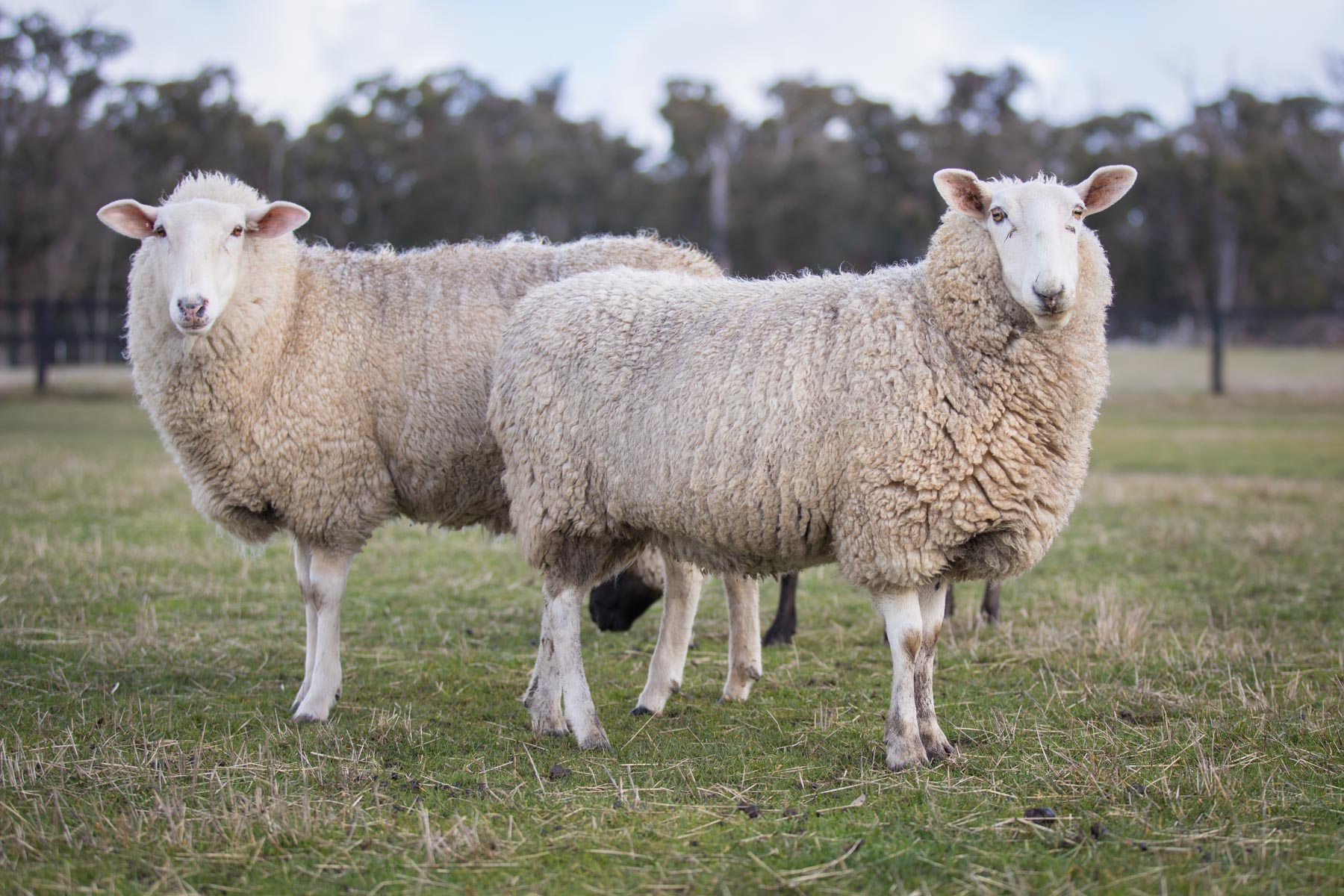 Alicia & Harry
The bahh-ewe-tiful moment when a doting mother was reunited with her courageous little lamb.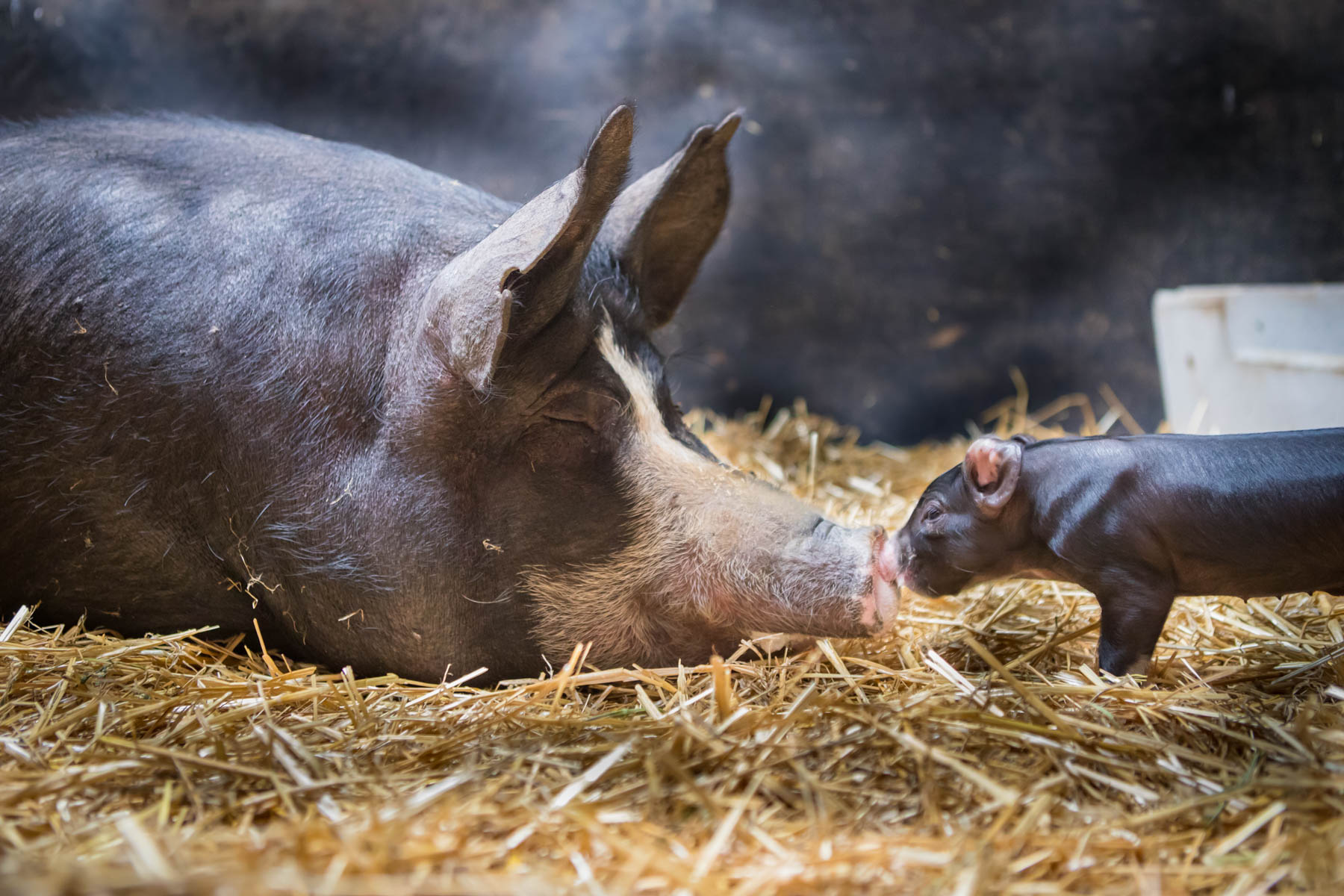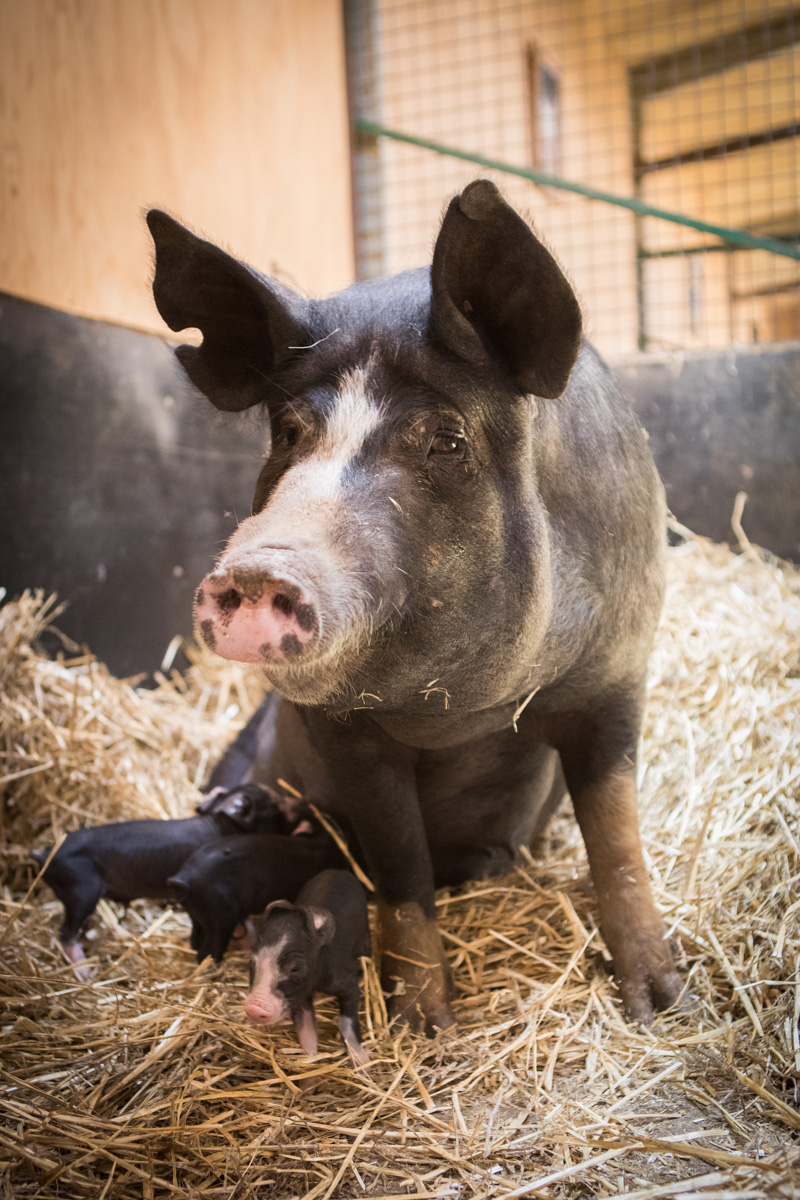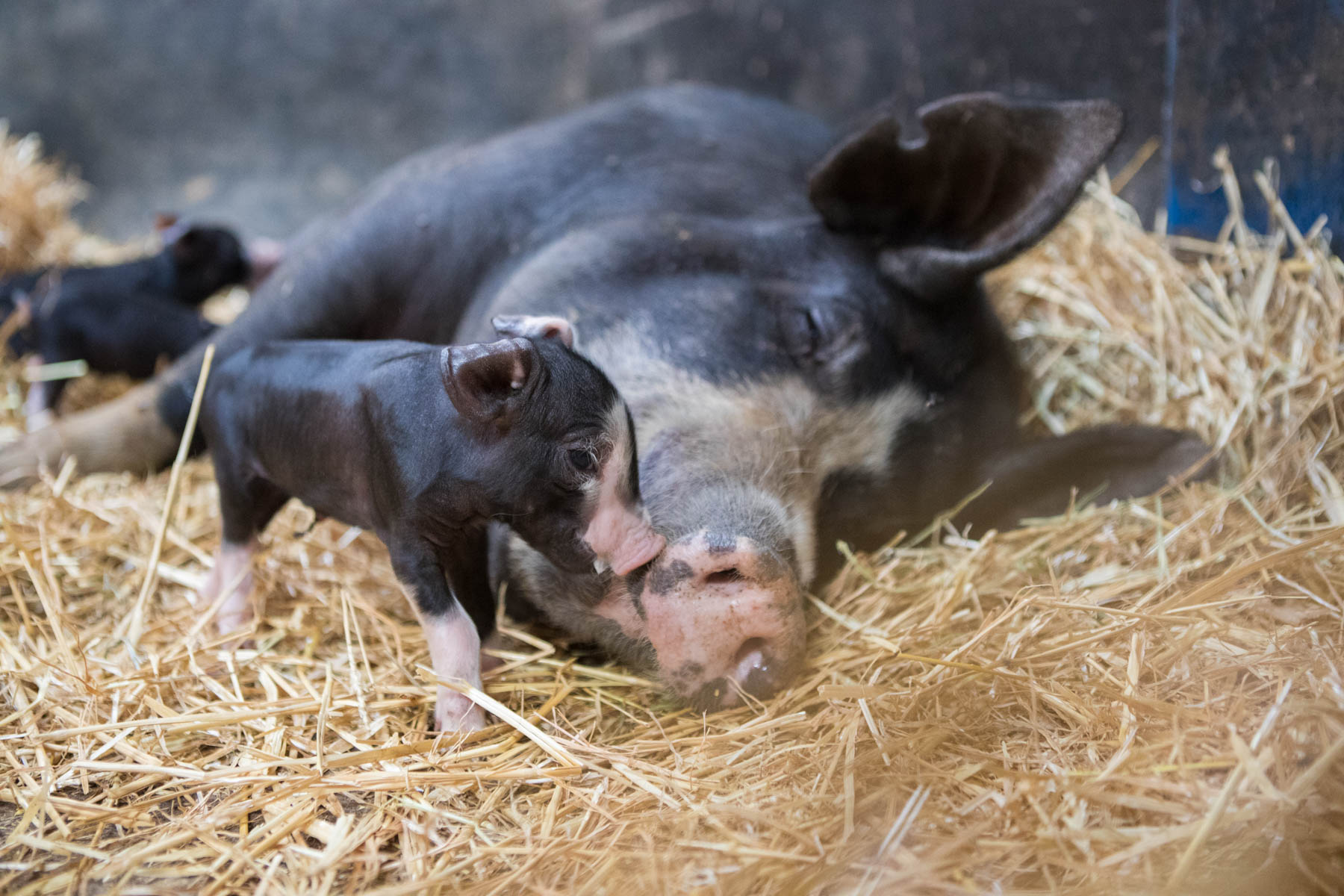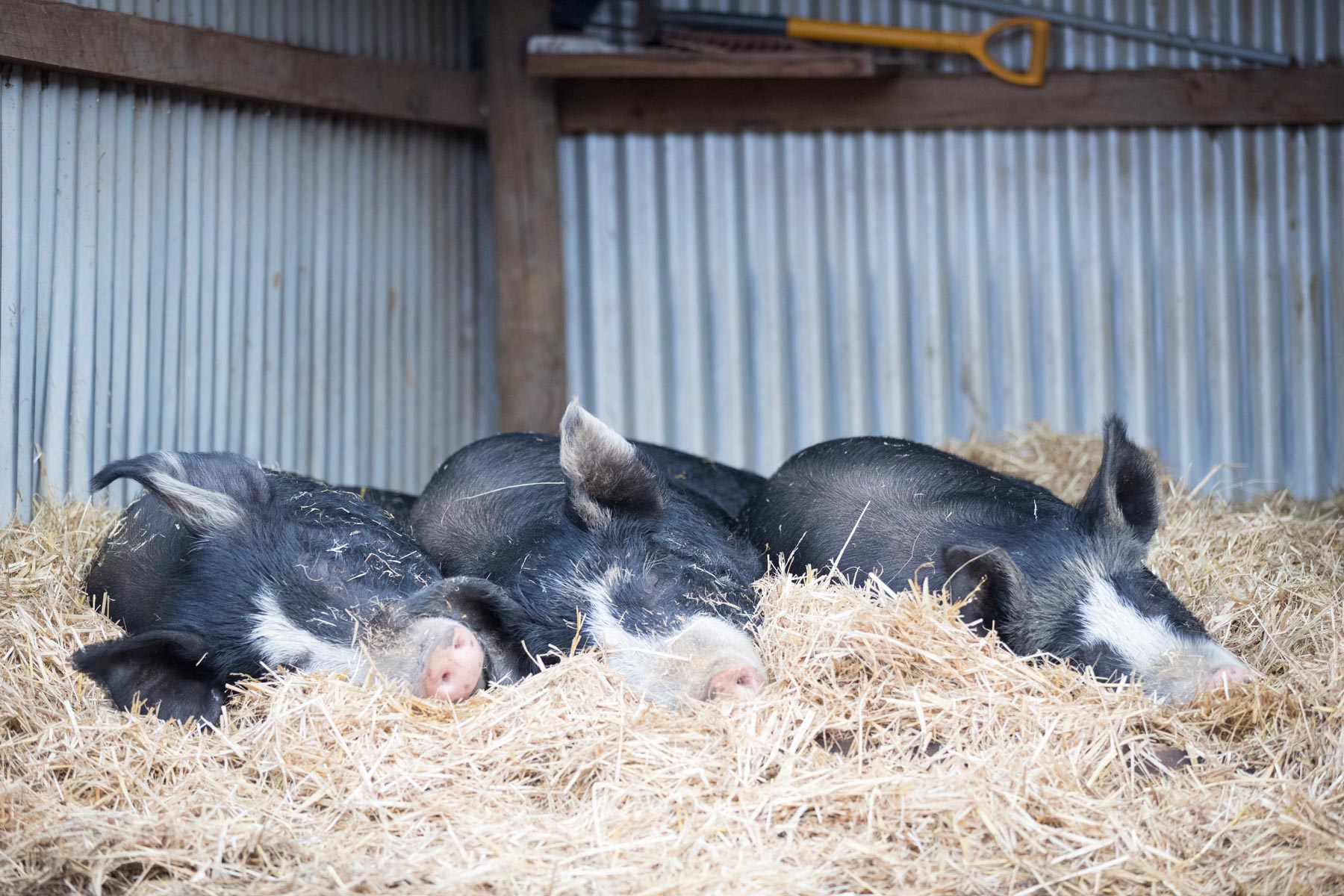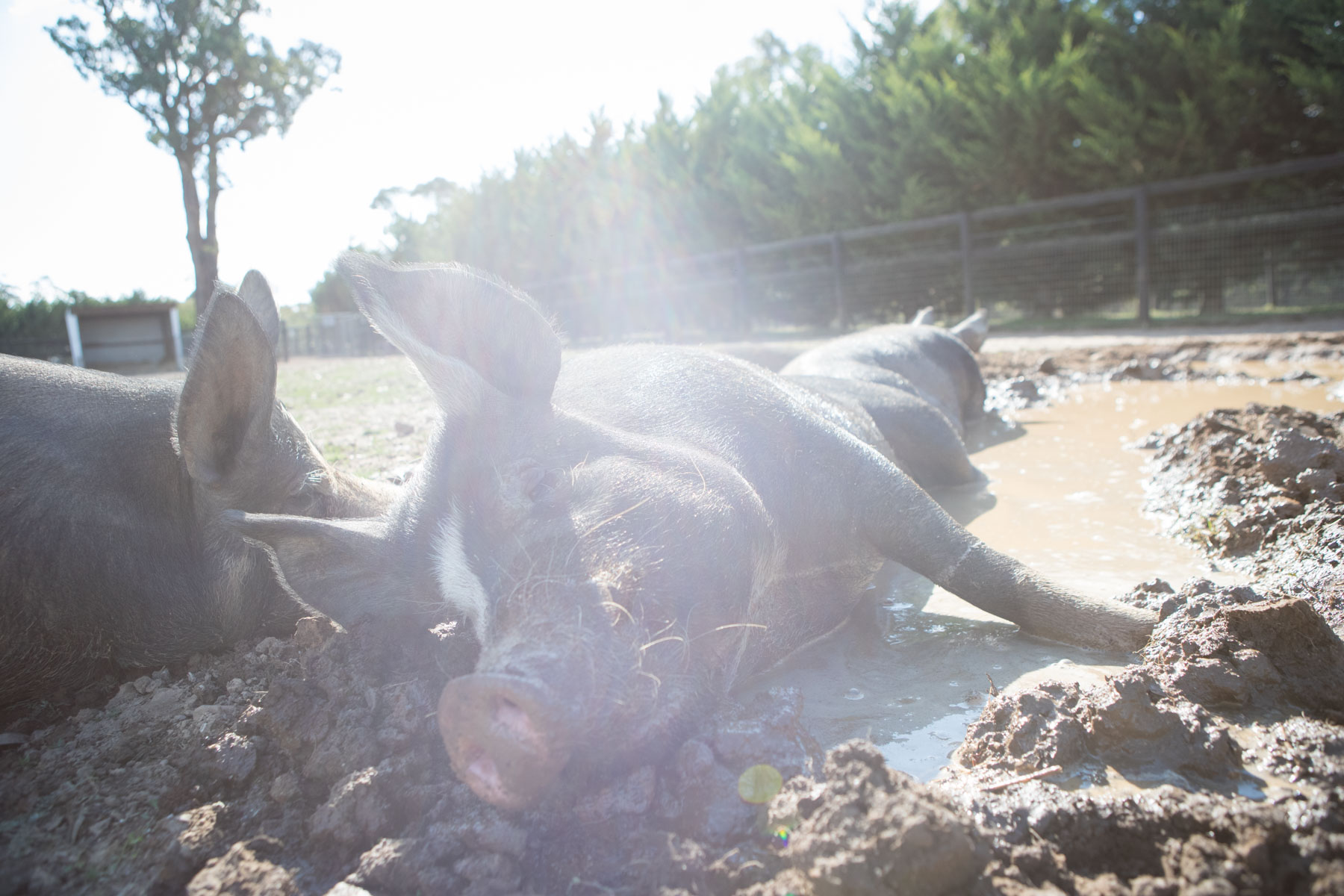 Carol & Her Piglets
After a harrowing journey to protect her babies, this mother pig's happy ending was a true Christmas miracle.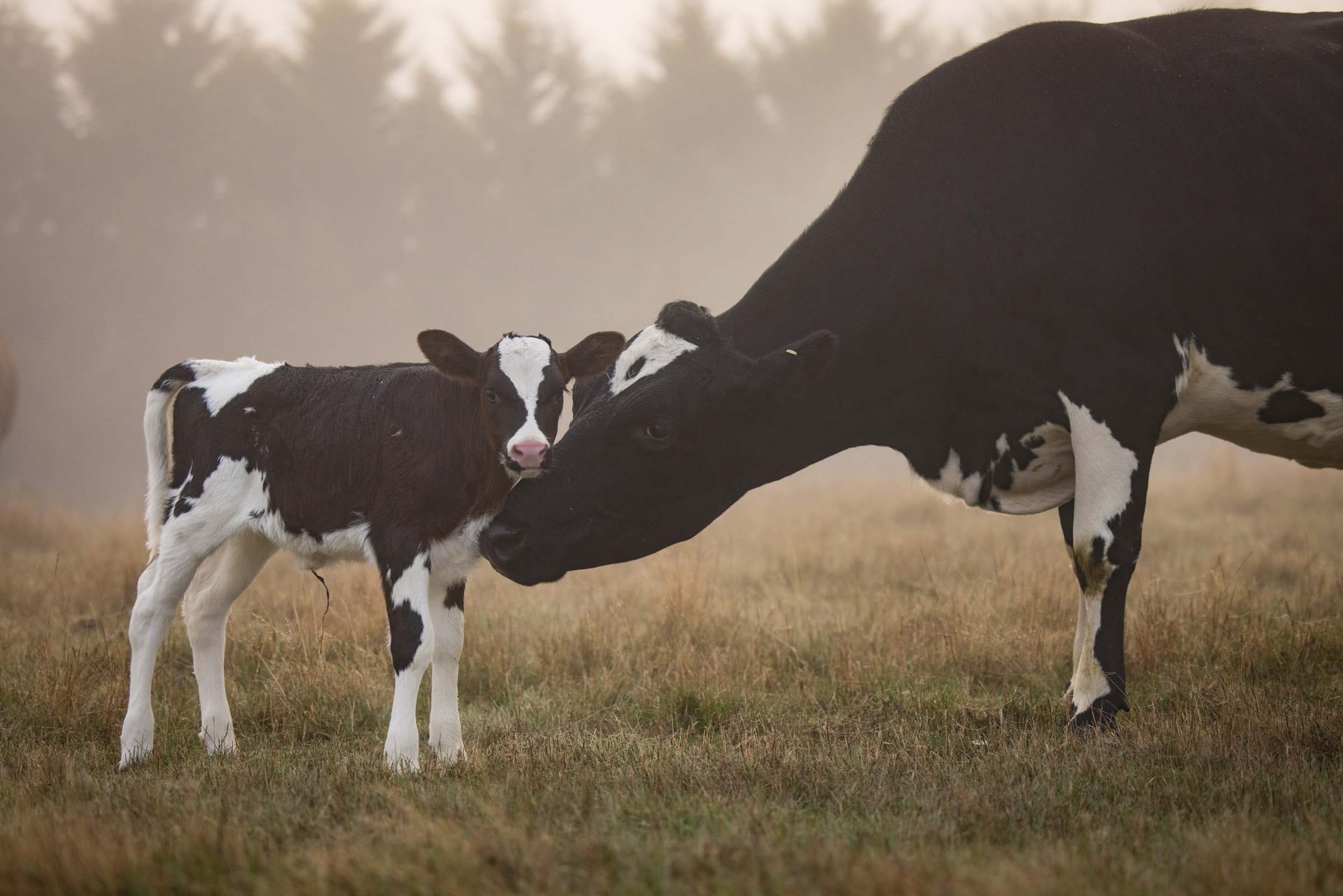 Learn the Truth
Take a closer look and there are so many reasons why we should care.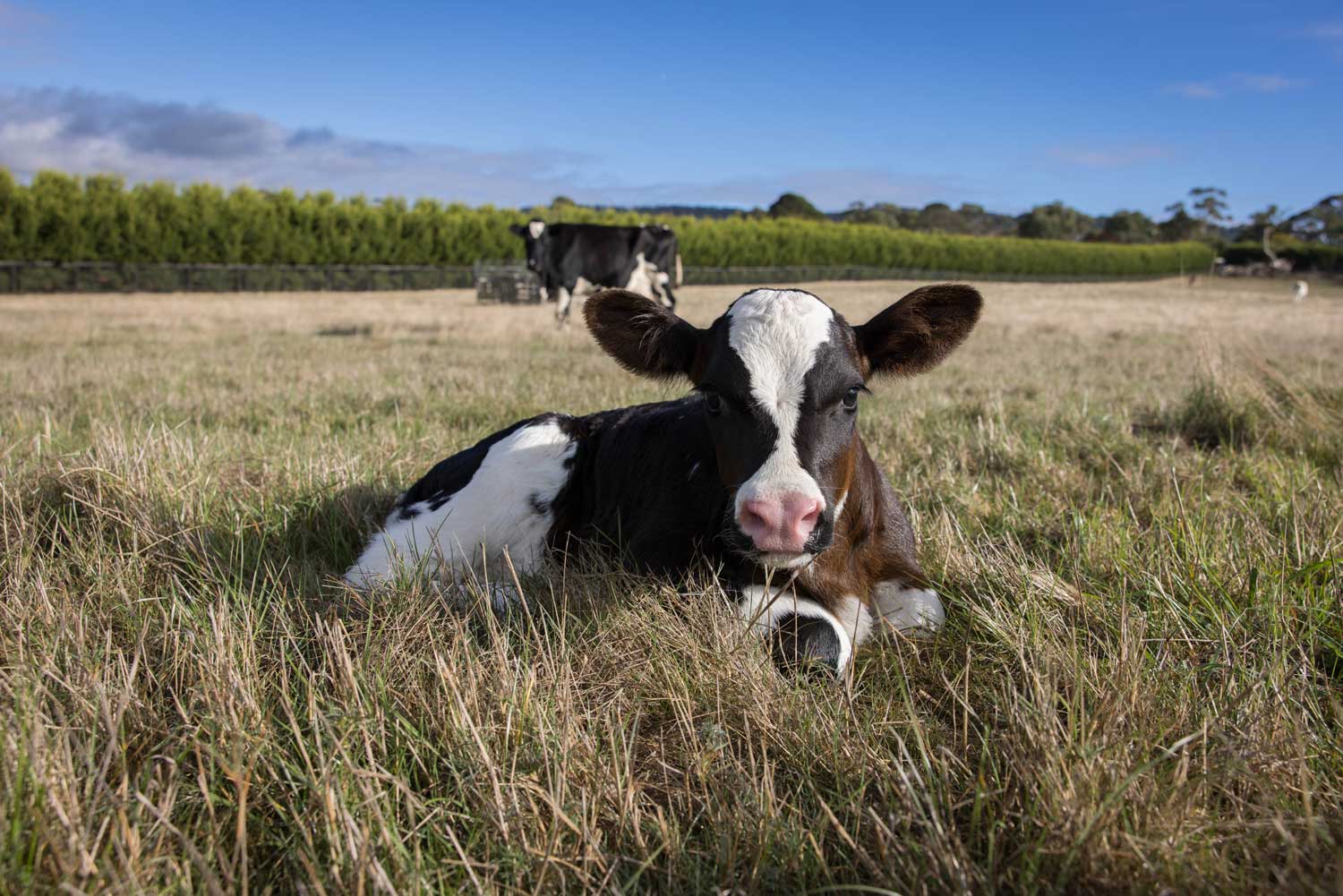 The Truth Behind Dairy
Like many, we grew up with the romantic notion that dairy products were wholesome and good, and indeed they are if you are a baby calf.
Cows do not simply produce milk; they are mammals and will only produce milk for their babies. Once born, the dairy industry dictates the babies are taken away from their mothers and the milk is taken for human consumption.
So what happens to the babies?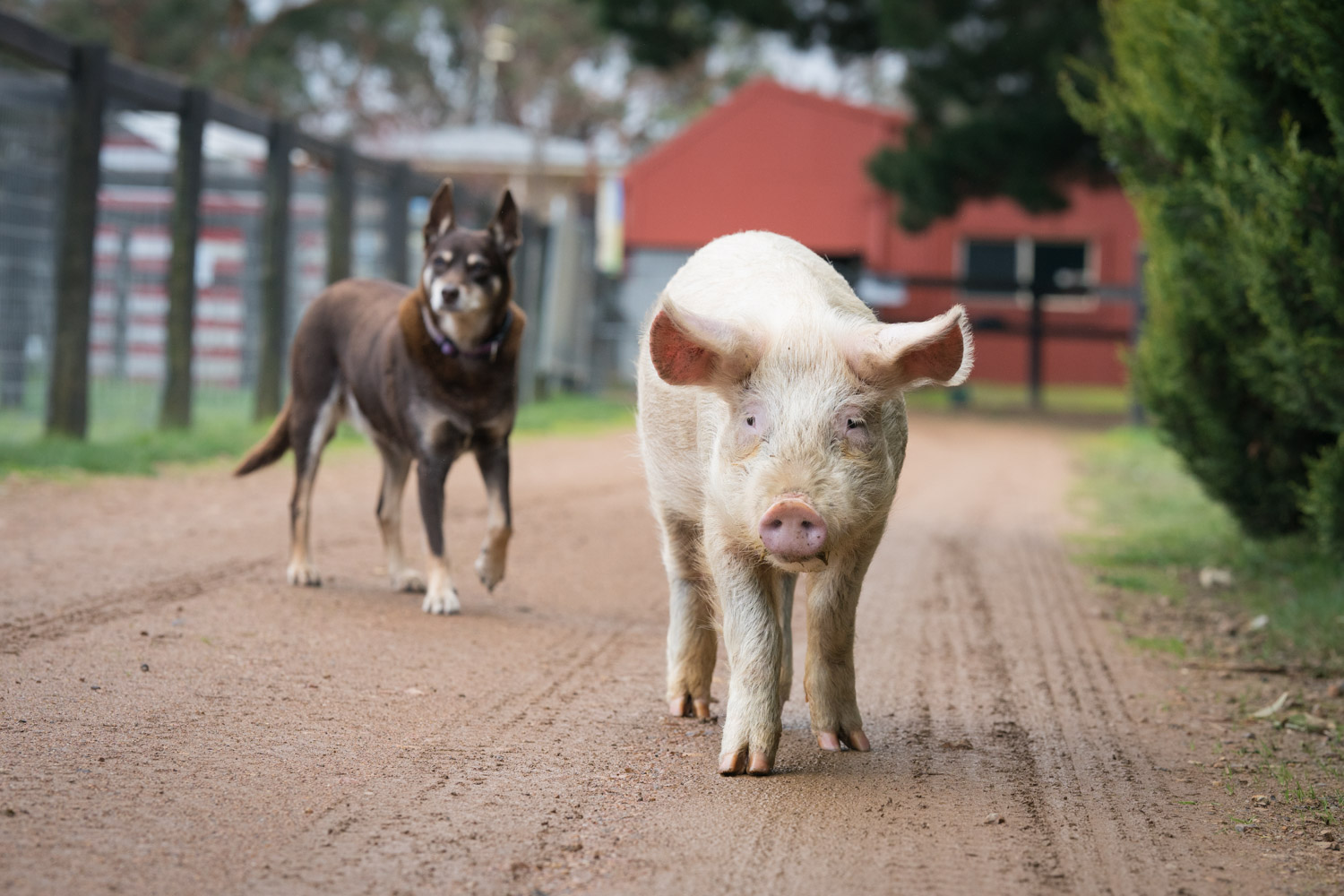 The Truth Behind Bacon, Ham & Pork
Did you know pigs are smarter than dogs? They have engaging personalities, enjoy good food and sunshine, seek out companionship, love their babies and desperately try to protect their own lives.
Yet pigs are not protected from acts of cruelty as are our beloved dogs and cats. This is simply because society has determined a different "use" for them.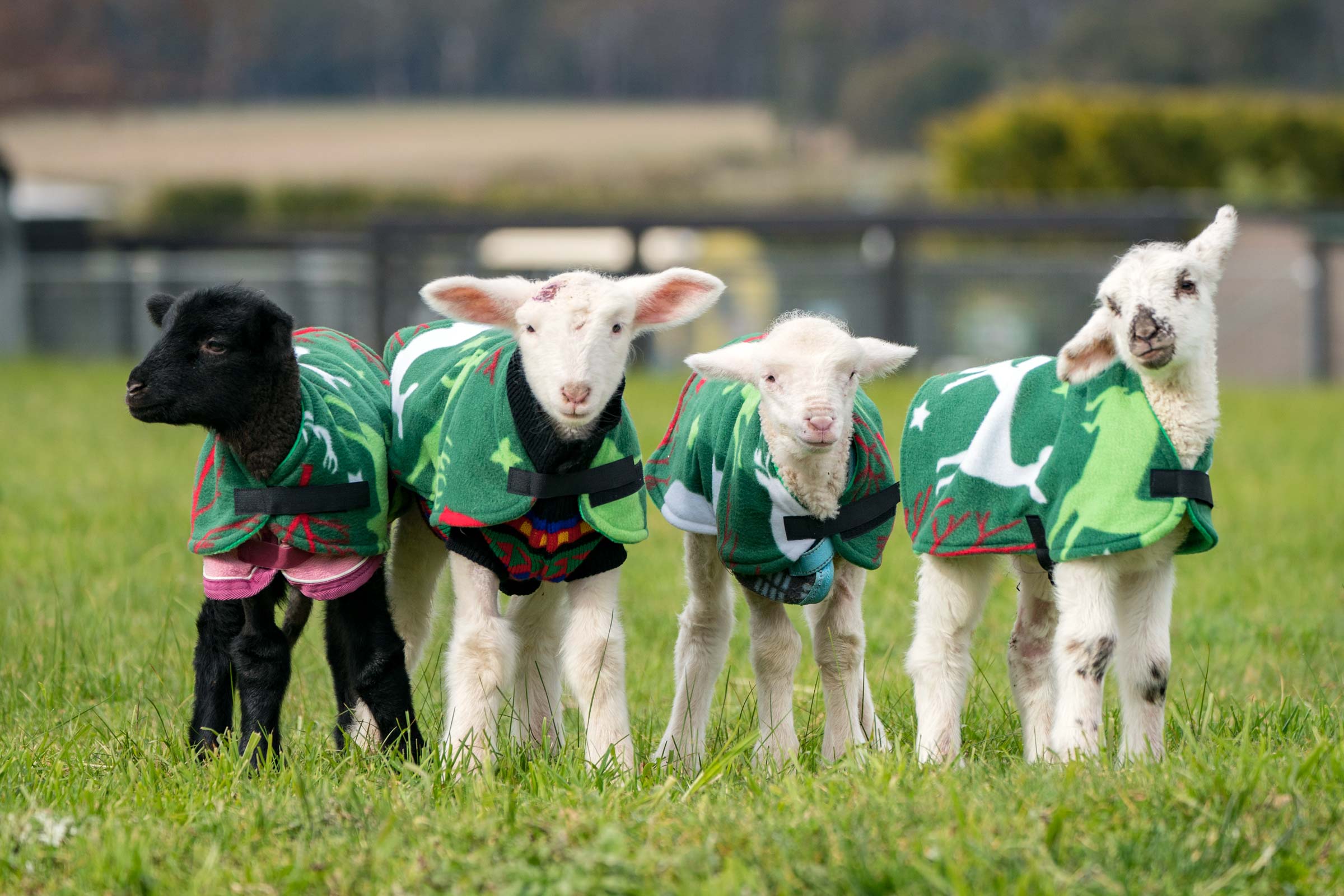 The Truth Behind Lamb
Like humans, it is widely proven that mother sheep bond immediately with their newborns. They also know the individual odour of their own babies.
Far from mindless followers, sheep are highly social with sophisticated emotional skills that can recognise human and animal faces.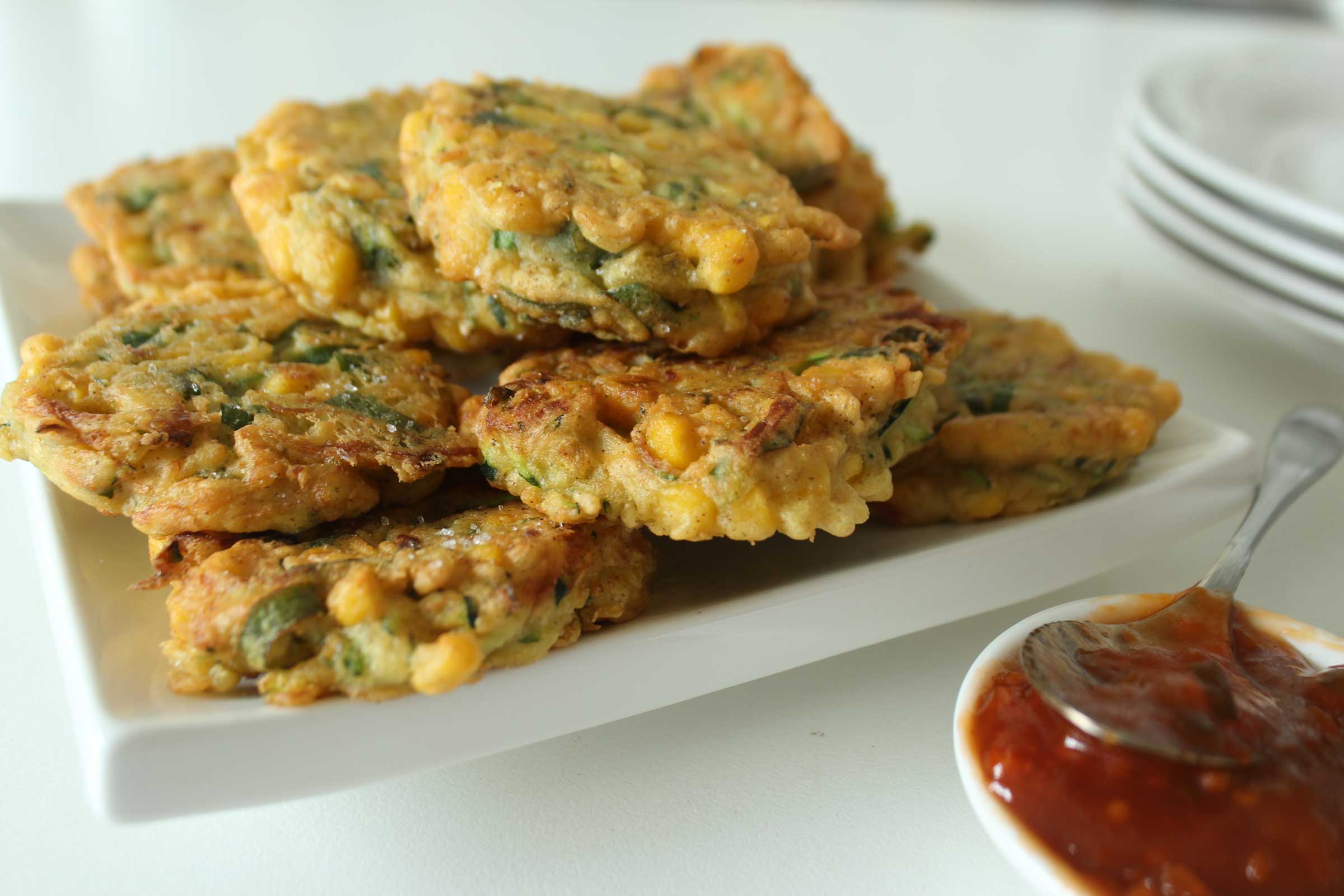 Kind Recipes for All Mother's Day
Looking for Mother's Day inspiration for breakfast in bed, brunch or even a fancy dinner? These delicious plant-based recipes are guaranteed to elevate you to favourite child status!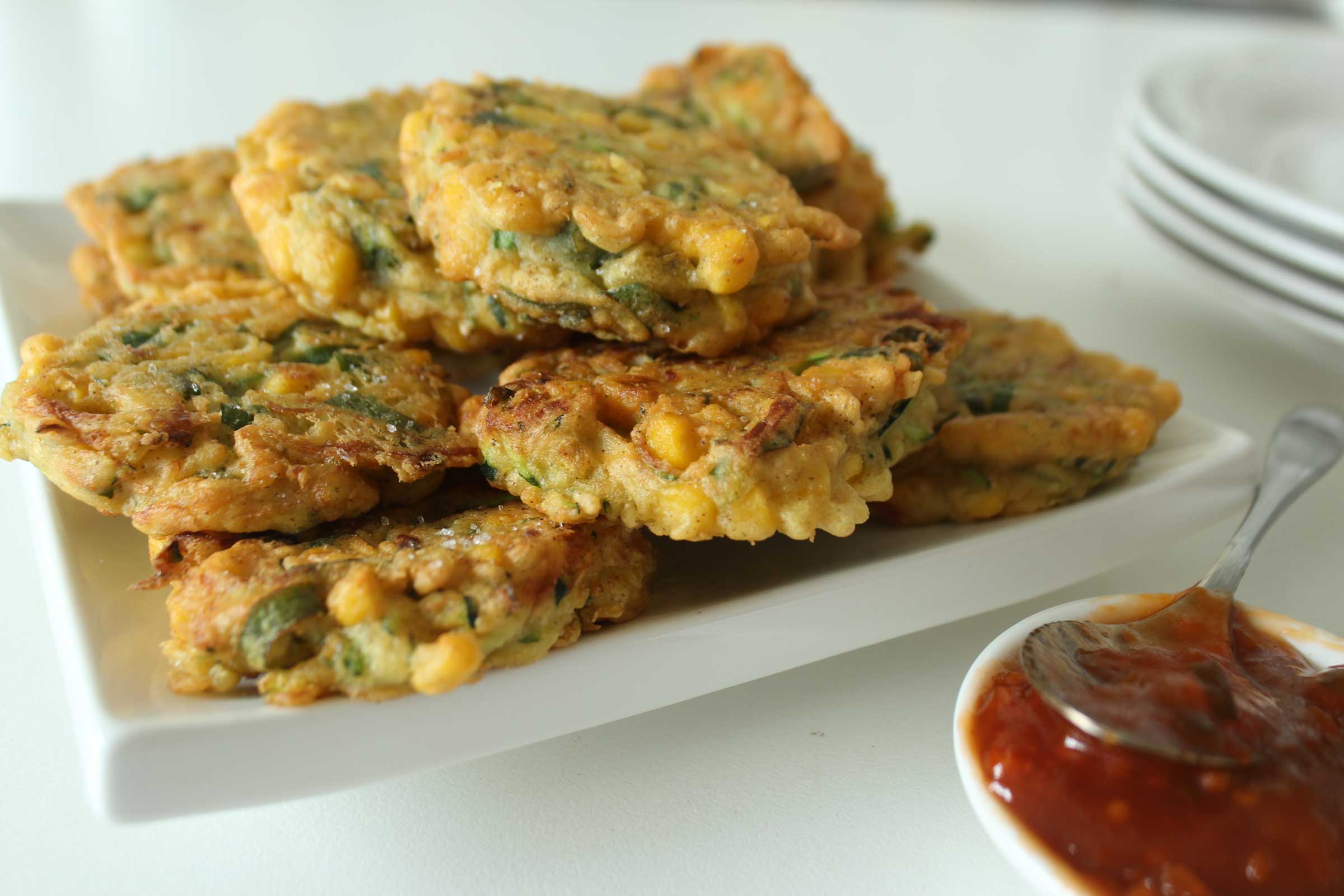 Zucchini, Corn & Mint Fritters
These fritters from The Kind Cook are simple, gluten free, and lip-smackingly tasty.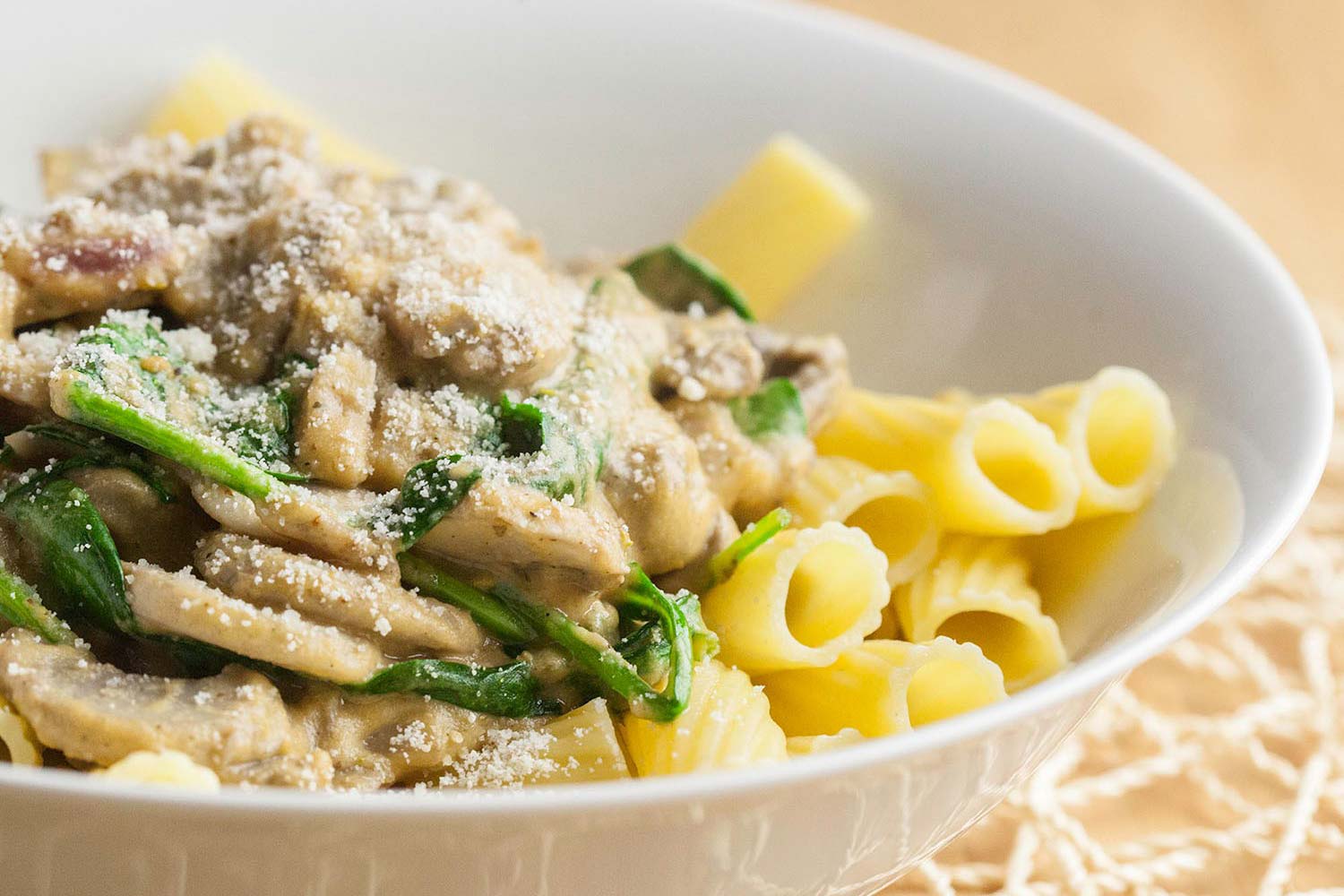 Creamy Mushroom Pasta
An amazingly simple creamy sauce laced with spinach and sliced mushrooms from Vegan Easy.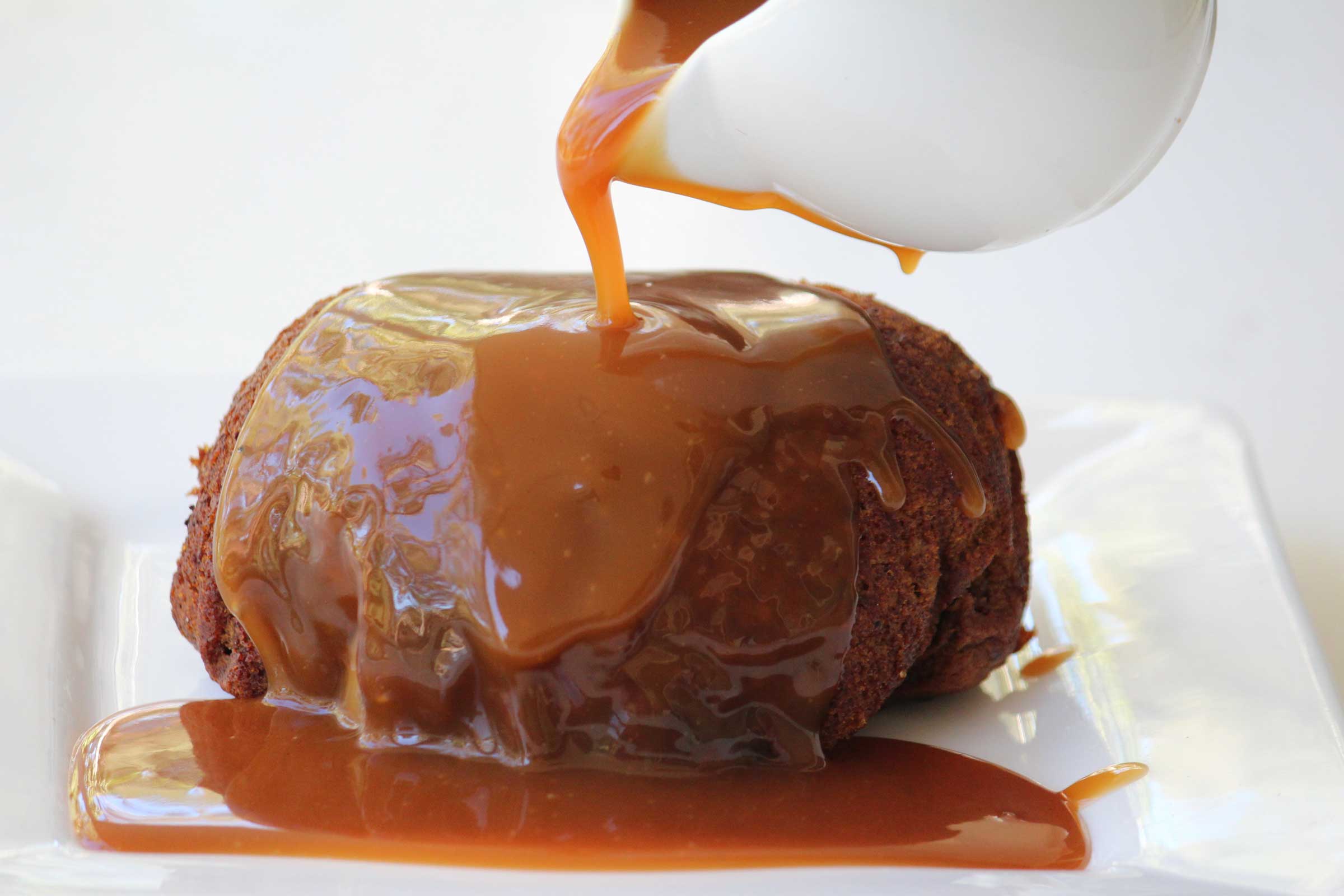 Sticky Date Pudding with Golden Syrup Caramel
A mouth-watering twist on this classic dessert, thanks to The Kind Cook.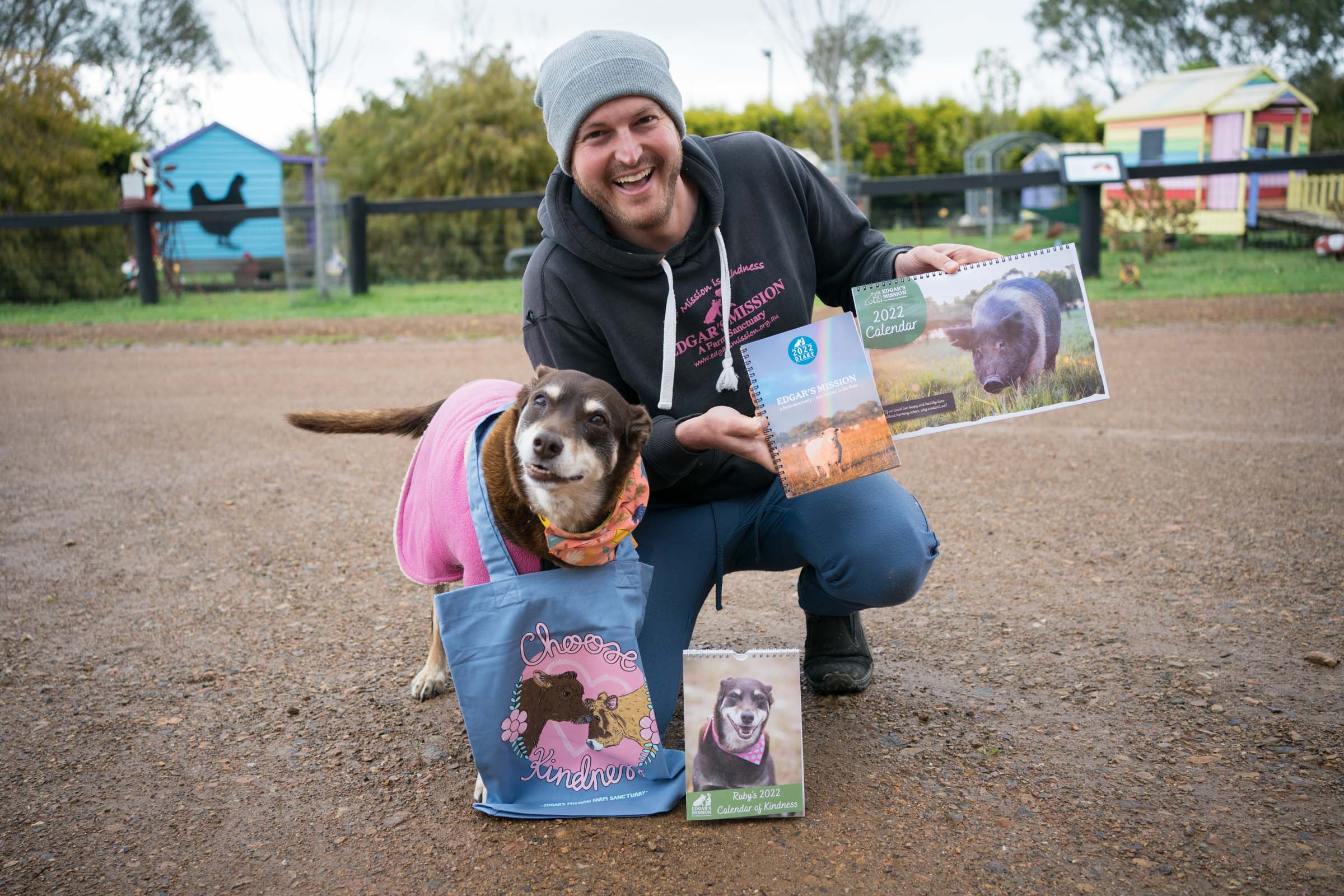 Kind Gift Guide
From sponsoring a rescued animal to hampers and ethical products, this is your complete Mother's Day Gift Guide for gifts that give twice.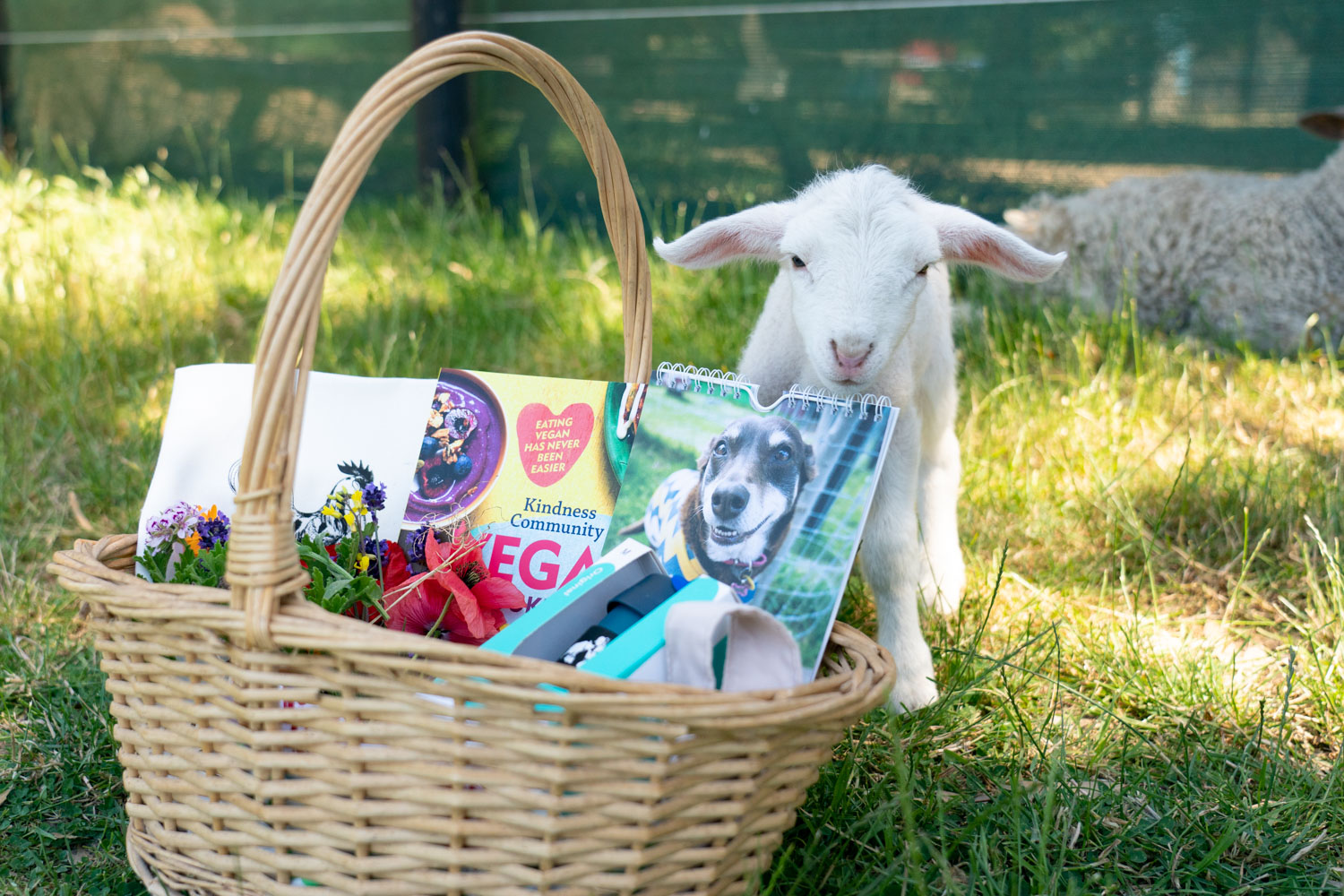 1. Sponsor a Rescued Animal
Edgar's Mission have Best Buddies you can sponsor who each have a unique story. Your mum can receive a special postal pack and updates.

2. Give a Gift of Kindness
From hay and bottle donations for rescued animals to contributions to our medical fighting fund, you can donate a Gift of Kindness on behalf of your Mum.
3. Buy Her an Ethical Gift
From homewares to books, clothing to accessories, the Edgar's Mission Kindness Shop features ethically made products with every dollar raised going to the animals.
4. Food and Wine Hampers
For foodies, you can't go past a gift hamper from the Vegan Grocery Store. For the wine lover, Goodwill Wines offer high quality wines with 50% of profits going to charity.
5. Kind Cosmetics and Toiletries
Check the label for 'Cruelty Free', 'Not Tested on Animals' or 'Vegan Certified' to ensure that your products do not test on animals or use ingredients derived from animals.
6. Cook Something Special
Find delicious plant-based recipes in this free Mother's Day Recipe eBook. Or check out VegKit for more meal ideas and tips.
7. Treat Her to a Meal
Don't have the time or inclination to cook? There are over 6,000 veg-friendly cafes and restaurants in Australia, so you have the perfect excuse to eat out! Find your local in Vegan Easy's Eating Out Guide.
8. Random Acts of Kindness
It's the simple things that counts! Mow your Mum's lawn, wash her car, walk her dog, or give her a compliment. Or you could you could volunteer together to help your favourite charity.
A mother's love for her child is like nothing else in the world.
Agatha Christie