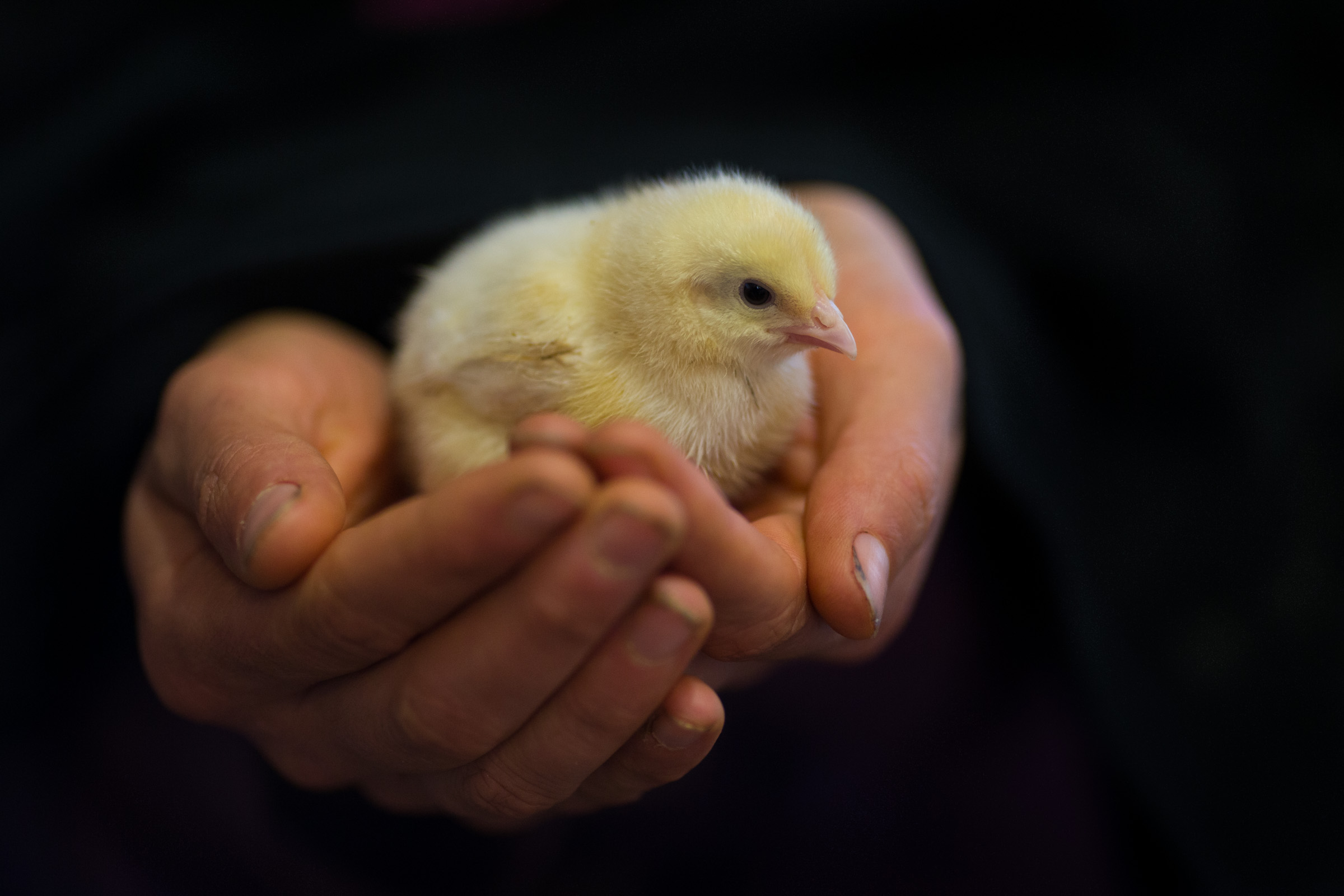 Legal
Legal & Privacy
Keeping your information safe
Your privacy, our legal obligations and our terms and conditions are important. Please see our polices below. Special thanks to Rebecca Currey and Bird & Bird LLP for assistance with these policies.
Visitor Terms & Conditions
General Information
Children under 10 are not permitted on our standard tours. Please ensure you select the correct short children's tour when booking for littlies as we are unable to make exceptions. Sadly, toddlers and prams aren't allowed in the adult animals' paddocks on long tours.
Please ensure you have booked on the correct tour date and time. Edgar's Mission cannot refund you or transfer you to another tour date and time if you have booked incorrectly or can no longer make it (other than for premium tour tickets upon 48 hours' notice).
Edgar's Mission is not a petting zoo. Out of respect for the animal residents, while on site we ask that you allow the animals to approach you on their own terms, no animals are picked up or chased, noise is kept to a minimum, and animals are only fed what is offered by your Tour Guide.
Farm Safety and Security
The sanctuary cannot be entered without prior approval.
Please sign in when you arrive and sign out when leaving. The visitor register can be found in the Welcome Barn.
General visitors will be issued with a lanyard, which must be worn at all times.
If you have been on another rural property, have been overseas, or have had contact with sick or diseased animals in the last four weeks, please call us on 0408 397 301 to discuss whether you can visit the sanctuary.
To prevent the spread of diseases, pests and exotic weeds we ask you to observe good biosecurity by disinfecting your boots using the mat at the entrance, leaving your vehicle in the car park, and ensuring that no weeds or their seeds are brought into the sanctuary.
No smoking is permitted at the sanctuary or along the perimeter. Please help keep us and our neighbours happy and fire safe.
Edgar's Mission staff have the right to ask to ask you to leave at any time at the Edgar's Mission staff members' complete discretion.
Tour Cancellations
If you realise you can't make the tour, please let us know as early as possible. As a non-profit, every space is precious and can be filled by our waiting list.
Tours run rain, hail or shine and will only be cancelled due to extreme fire danger warnings. We will email you if there is a cancellation, so please check your email the day before your scheduled tour.
48 hours' notice is required to refund/transfer premium tour tickets.
Getting Here
You'll find us at 81 Bridies Lane, Lancefield, 3435. Please use Google Maps for the best directions and travel via Three Chain Rd.
Please park inside the gates – any cars parked outside could rightly unleash the wrath of our neighbours and the council upon us.
Arrival Time
Please don't be late to this very important date. Arrive 10 to 15 minutes early so you can hear the safety induction – Visitors that do not arrive in time to hear the safety induction sadly won't be able to join the tour.
What to Bring
Be prepared for four seasons in one day.
Closed shoes and a bottle of water are essential.
We recommend bringing a hat, sunscreen, sunglasses, a jacket and long pants.
Wear clothes you don't mind getting dirty!
At this stage the Mission does not provide catering for human visitors other than snacks, sweets, non-dairy ice creams and drinks.

 

You are welcome to bring your own picnic to devour after the tour. Out of respect for our animal friends, we ask that no animal products including meat, dairy and eggs, make their way to our farm via your lunch box.
Dogs and Other Animals
We love dogs and we know we'd love yours, however not all of our residents do.

 

Please leave your beloved pooch at home (not in your car – that is not safe).
No animals are permitted to be brought on site.
Disability Access
As our sanctuary is situated on 153 rolling acres, our unmade roadways go up hill and down dale. While the unpaved pathways can be negotiated by wheelchairs or walkers, the tour around the sanctuary is several kilometres and can be bumpy.

 

For safety reasons we cannot let persons in wheelchairs or with walkers access the animal paddocks or enclosures.
At this point in time we do not have a toilet with disabled access.
Photo & Video Consent
You consent to Edgar's Mission taking photographs, video footage and audio recordings of you during your time at Edgar's Mission or at associated events, and to Edgar's Mission using the photographs, video footage and audio recordings of you for any purpose associated with Edgar's Mission including the promotion of Edgar's Mission on social media or otherwise.
You release Edgar's Mission from any claim by you arising out of any loss, damage or injury to you as a result of Edgar's Mission's use of photographs, video footage and/or audio recordings of you.
Risks
In visiting Edgar's Mission, you accept that there are potential hazards (bumpy terrain, exposure to insects and bites and to unpredictable and free-roaming animals, both domesticated and non-domesticated), and you have a full appreciation of the nature and extent of the risks involved.

 

Children must be supervised by an accompanying adult at all times.
Release
You release Edgar's Mission, its officers, directors, agents and employees from any and all claims and liability of any sort in connection with your tour of Edgar's Mission, howsoever arising, including, but not limited to claims or demands for injury, losses, damage of any kind or nature to you or to your property, or to that of any minor under your supervision while on Edgar's Mission.
Jurisdiction
To the extent that a dispute arises between you, and Edgar's Mission, each party irrevocably and unconditionally submits to the non-exclusive jurisdiction of the courts of Victoria, Australia.
Shop
Our gift shop will be open at the end of your tour. Here you can peruse all our merchandise and pick yourself up a hoodie, calendar, diary, book and more.
We accept both cash and card payments.
Toilets
Please use one of the public toilets along your route to avoid queues on arrival. You can find them along the Calder Highway and in Lancefield, opposite the Corner Milk Bar.
Wildlife
Please be mindful that the local roads are a wildlife corridor and wombats, echidnas and kangaroos frequent often.
Donations
Our Privacy Policy
Your privacy is important to Edgar's Mission Inc. (Edgar's Mission). This policy has been created to let you know how we collect, use and disclose your personal information through our website, social media platforms and phone line.
Collection of personal information
In general, you can visit our website without revealing personal information about yourself.  However, we will collect personal information about you during your interactions with us including, when you shop in our online store, make a donation or become a sponsor, participate in an educational program, make an enquiry, request to find forever homes for animals through our social media platforms, request other assistance from us, post any information on our social media platforms or our website, sign up to volunteer, and sign up for our newsletter.
For the Edgar's Mission online shop, you must register and create an account with us to use that service.  During the registration process, we will collect information such as your name, and email address.  During the purchasing process, we will also collect information such as your credit card details, and shipment address and contact number.  If we have trouble processing an order, we will use this information to contact you.
If you sign up to volunteer at Edgar's Mission on our website, or on the phone, we will collect your name, and contact details, and other information that we request, and you choose to provide, in relation to that service.
If you subscribe to our newsletter through our website, we will collect your contact name and contact details to comply with your request.
If you ask us to help find forever homes for animals, we will collect your personal information (including name, contact details, and any photographs or other media that you provide to us for this purpose) and make it available on our social media platforms.
We may also collect and use non-personal information about your use of our website, such as your IP address and non-identifiable information that we collect through cookies, including:
session cookies, which exist only during one session and disappear when you close your browser software or turn off your computer, and are necessary to browse our website and use its features;

persistent cookies, which remain on your computer after you close your browser or turn off your computer, and record your preferences; and

third party cookies such as marketing cookies to help advertisers deliver more relevant advertising, or third party analytics services. 
You can control certain types of cookies through your browser settings or other tools. We may also track general non-identifiable information about traffic on our website.
We will retain your personal information during the period that we provide any services to you, and for a reasonable period after you have ceased to use all of our services, unless otherwise required or permitted by law (in which case we will retain it for the period required or permitted by law). What is reasonable may differ depending on the circumstances, for example we may retain information for a longer period when you submit any queries or make any complaints to us.
If you provide someone else's personal information to us, for example as part of a best buddy sponsorship or Gift of Kindness, it is your responsibility to make them aware of this privacy policy and the collections, uses and disclosures permitted by this privacy policy.
You do not have to provide any personal information to us, but if you do not do so we may not be able to provide the goods, services or information that you have requested from us.
Use of personal information
General Use
We may use your personal information to communicate with you or respond to an enquiry, complaint, or request, and to process your donations and fulfil any orders.
Best Buddy sponsorship and Gift of Kindness
If your personal information is provided to us by someone else as part of a Best Buddy sponsorship or Gift of Kindness, we will only use your details to send you the sponsorship pack or gift pack (via email) and the postal pack (via post). We will not use your details to send you any further communications, unless you subsequently provide consent for us to do so.
Direct marketing
We will use your personal information for direct marketing purposes if you have provided your information for that purpose (for example by signing up to our newsletter), or if you have subsequently provided consent for your information to be used in this way.
We may also contact you from time to time (by mail, telephone, email, SMS, social media platforms or any other appropriate means) with information about our services and products and other initiatives, which we think may be of interest to you.
You may choose not to receive these communications from us, by 'opting out' using the link on the direct marketing materials provided to you. Alternatively, you can request to be removed from any mailing lists by emailing us at [email protected].
Sharing your personal information
We may need to disclose your personal information to third parties:
to process payments and donations;

to provide delivery and mailing functions;

for insurance purposes;

for hosting, designing and providing customer experience management solutions on our website or social media accounts;

to track and interpret our website's use and analytics;

otherwise as required by law.
As a result, we will share your information with those third party providers as necessary for the third party to provide certain services to you. These third parties may also have their own separate privacy policies, and may disclose your personal information to their third party service providers in accordance with their privacy policies.
We may also disclose your personal information to buyer(s) if we sell some or all of our business.
You agree and hereby authorise us to disclose your personal information to our third party service providers, as outlined in this privacy policy. This includes but is not limited to disclosing your personal information to our third party insurance service provider or forwarding the details of any query or complaint to the relevant third party service provider, who may contact you directly.
Overseas Disclosure of personal information
We use third party platforms which may host your information overseas. Also, please be aware that personal information posted on our social media platforms may be available to overseas viewers.
Forums, Blogs & Discussions
If you elect to participate in a forum, blog or discussion on our website or social media platform, you are solely responsible for any personal information that you make available in that forum, blog, discussion or platform, and such personal information will remain visible on the website or platform. In addition, we do not and cannot control which third parties may access such information, and how they may use such information.
Access to personal information
If your personal information changes, you may request that our records be corrected or updated by logging into your account and updating it, or by emailing us at [email protected] with your request.
You may also email us at this same address if you wish to access personal information records about you which we hold.
Links
Links on the Edgar's Mission site to external websites are not covered by this policy.
Changes to Privacy Policy
We may modify this privacy policy at any time, so please review it frequently. If we change our privacy policy, we may notify you by means of a notice on our website before the changes become effective. Your continued use of our website or services after any such modification means that you accept the modified policy. Each time you use our website, or services, the latest version of the policy will apply.
Contact Details
If you have questions or complaints regarding this privacy policy or our privacy practices, please contact us at [email protected] or alternatively by mail to:
Edgar's Mission
81 Bridies Lane
Lancefield, VIC 3435
Australia
We will respond to your questions or complaints as soon as practicable, and in any case within 30 days.