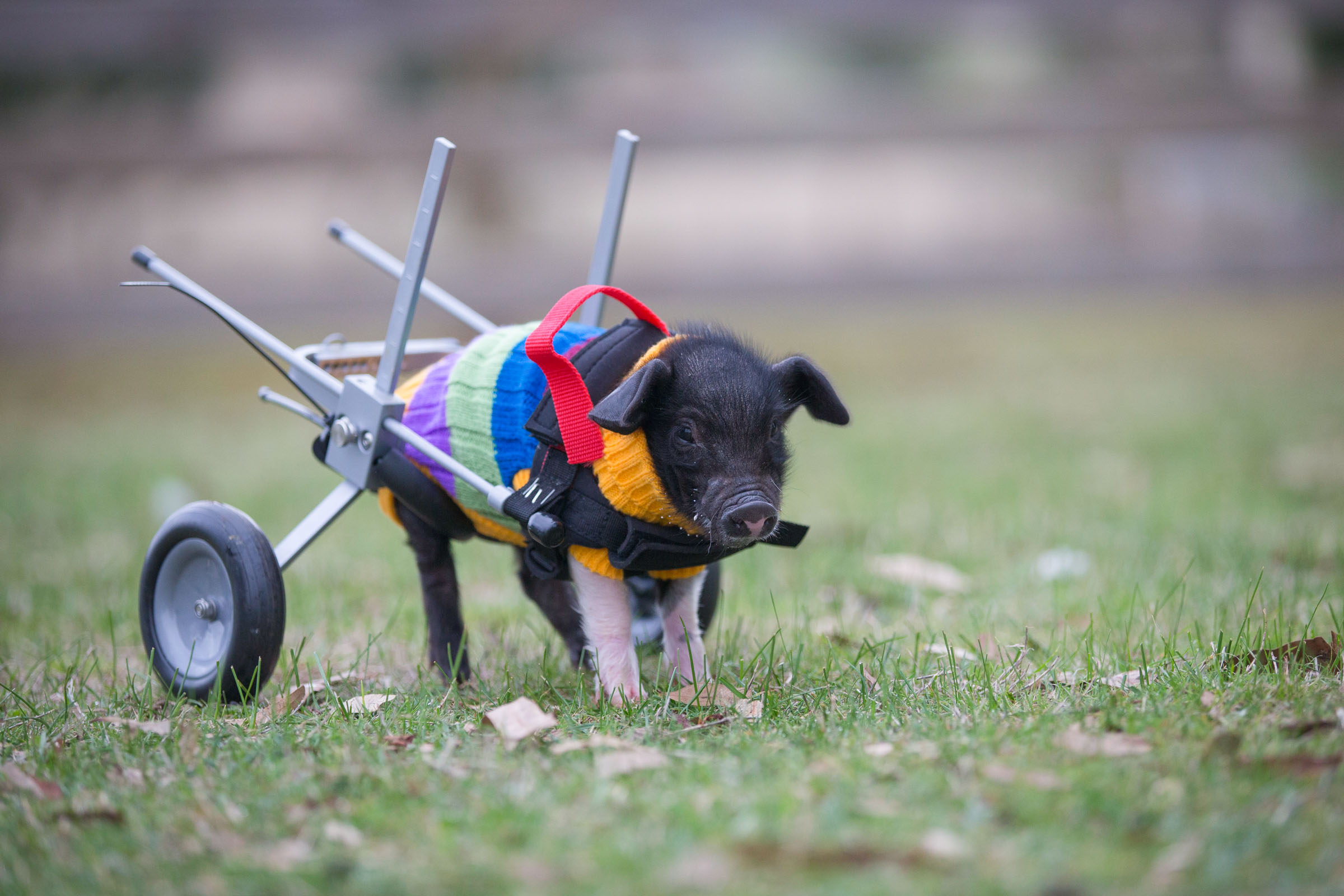 Edgar's Mission Passport
Leon Trotsky
Certified true likeness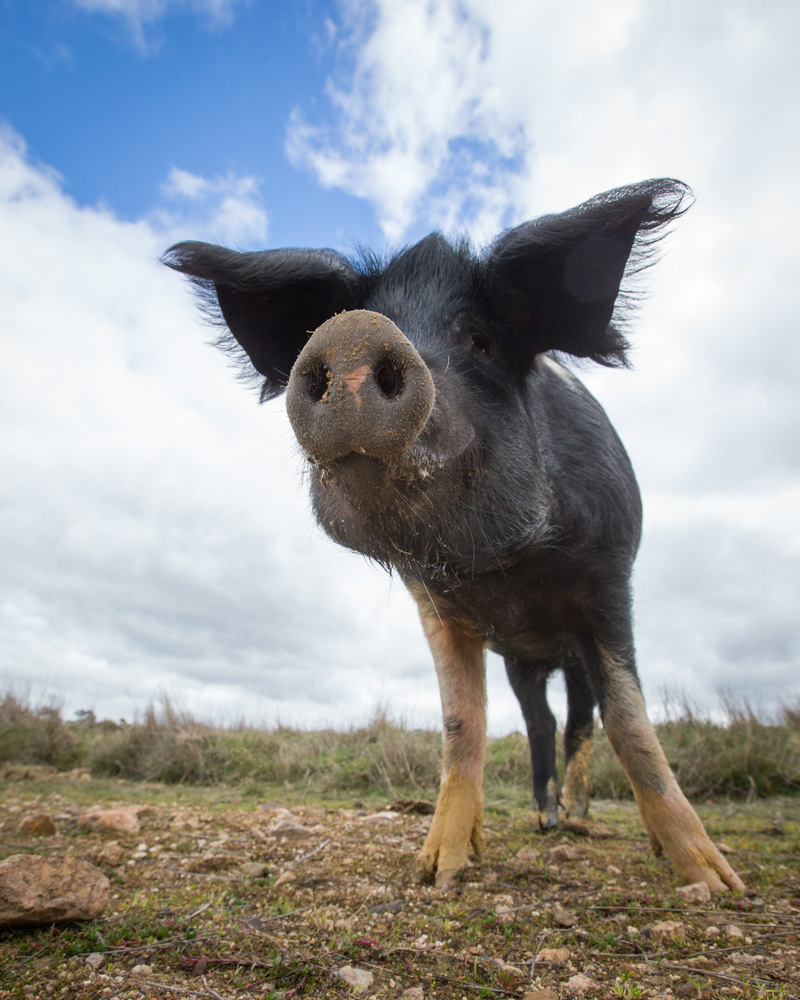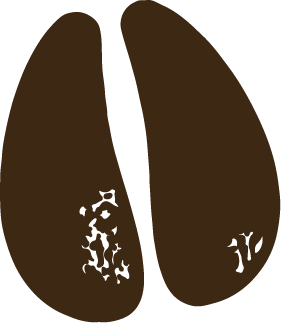 Leon's story
Leon was determined
Updated April 21, 2014
Rolling into our world as a tiny piglet, Leon Trotsky wasted no time in trotting into the hearts of thousands of people worldwide.
Once destined for the dinner table, in a sad and ironic twist, the accident that both caused his injury and claimed the lives of his two siblings was to become his saving grace. When Leon's injured mother fell on Leon, his hind limbs were crushed, but this failed to crush his determination to live. Things could not have looked much grimmer for the wee chap, but no one told the plucky little Leon that! His life was precious, and his screams loud, piercing not only the ears but the heart of a kindly neighbour, who stepped in to seek a better outcome for Leon than the one that was on the table.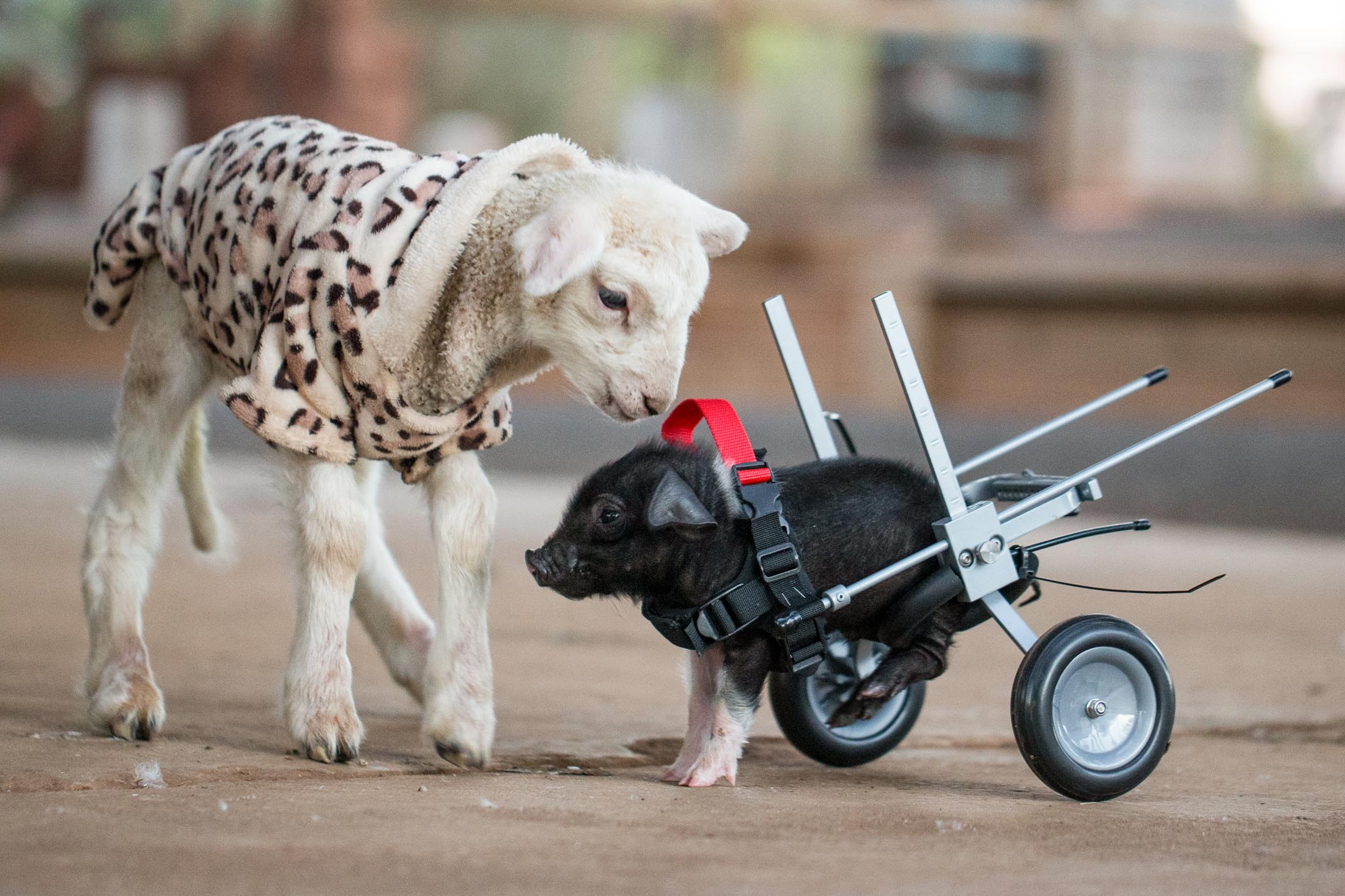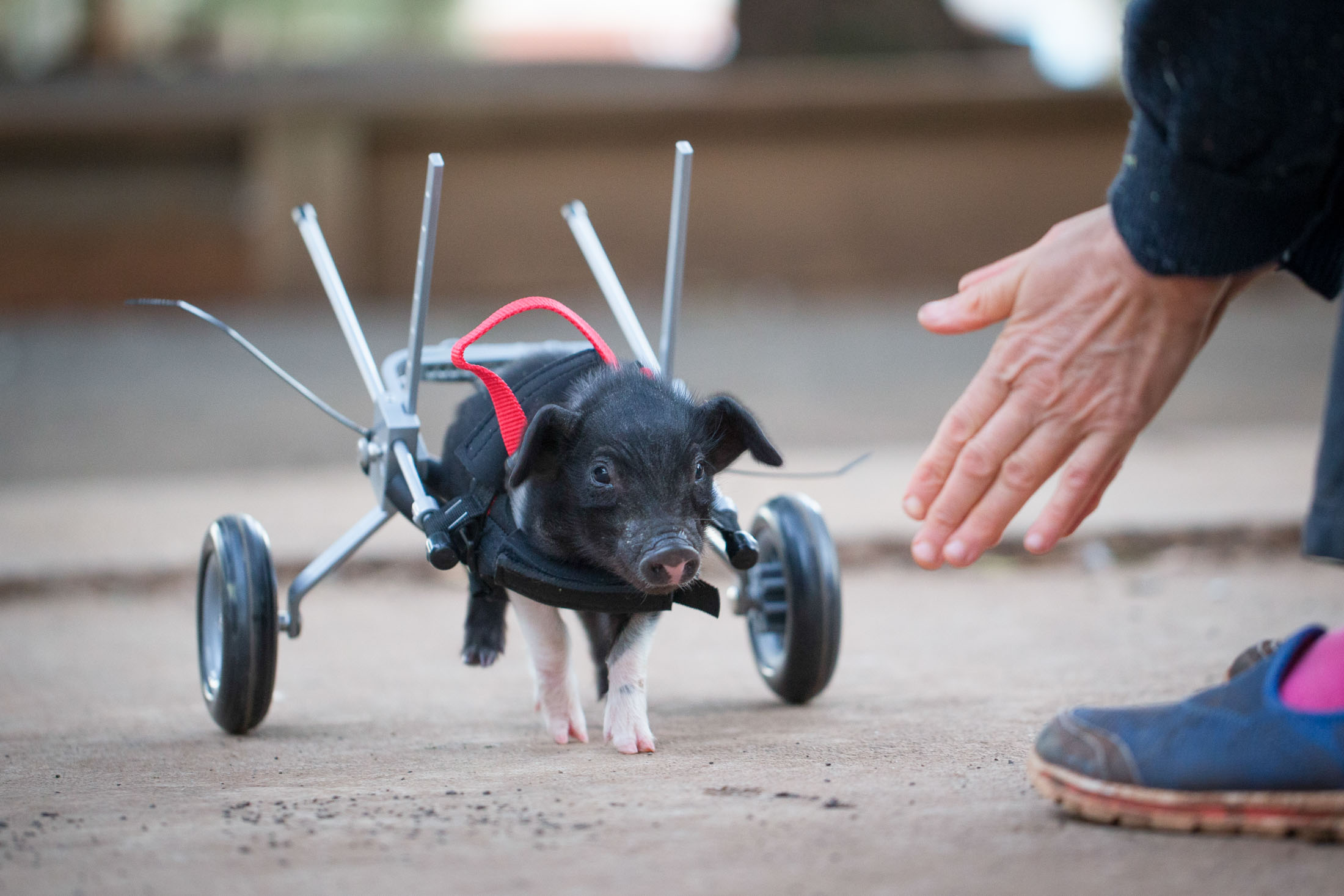 What followed, once Leon was ensconced at Edgar's Mission, was a specialised tiny wheelchair that enabled little Leon catch up with his zest for life, whilst enabling his injured hind legs to heal. And he did not waste any time making the most of his newly found mobility, causing his human carers to rush around after him as he took to the sanctuary paths with a speed and stamina to rival even Lewis Hamilton!
Sadly, for many piglets on commercial pig farms across the country who suffer injuries like dear Leon, their fate is grim.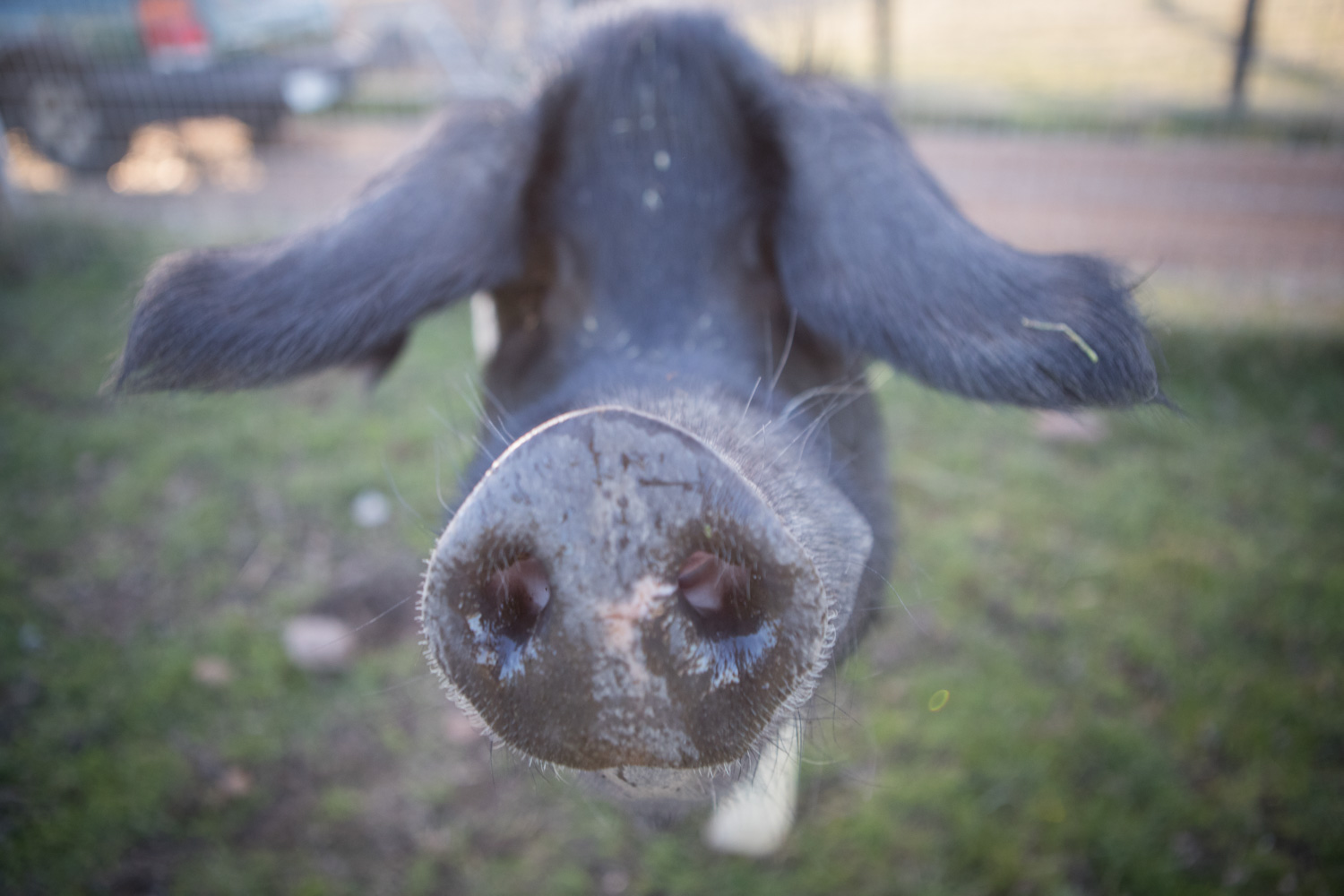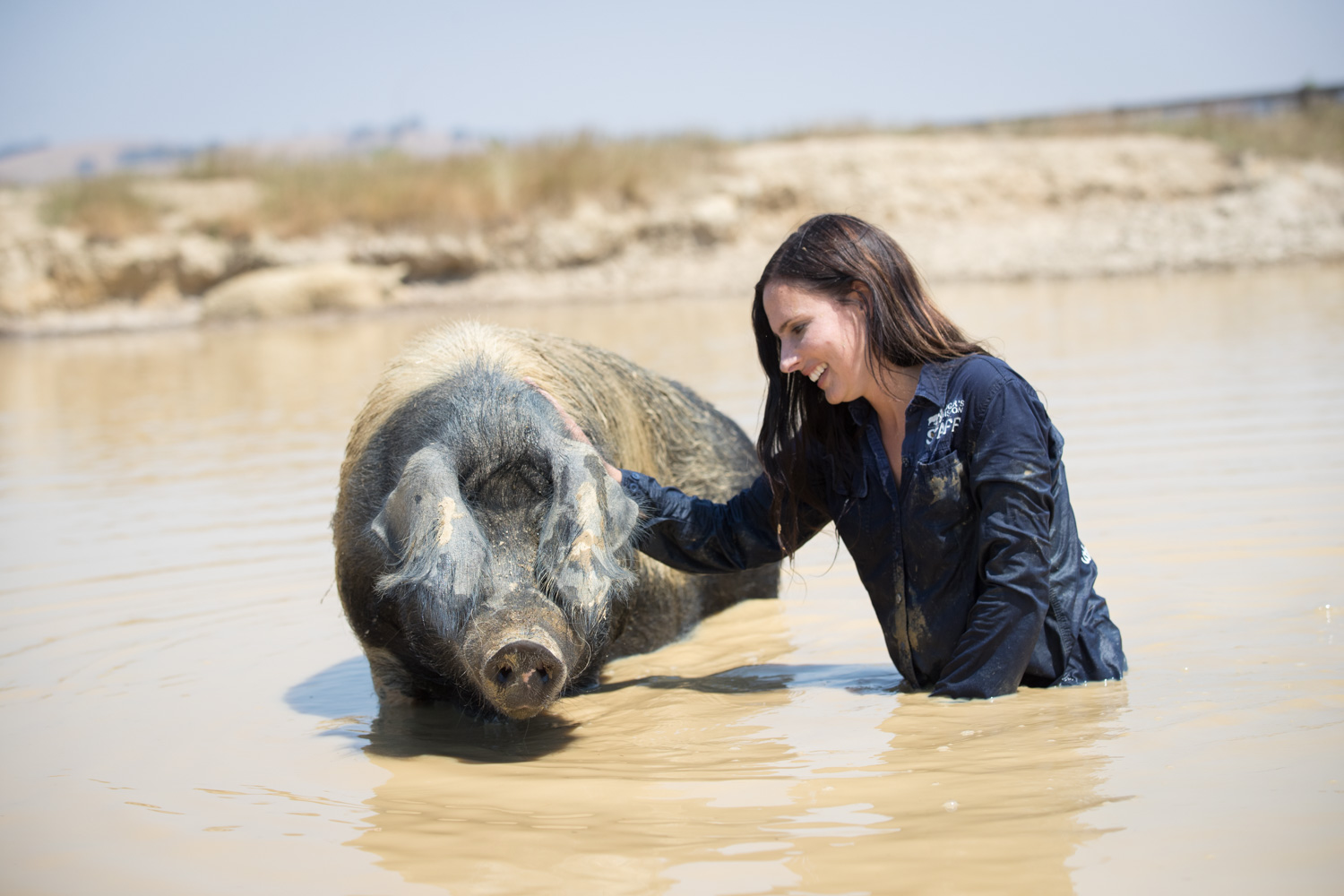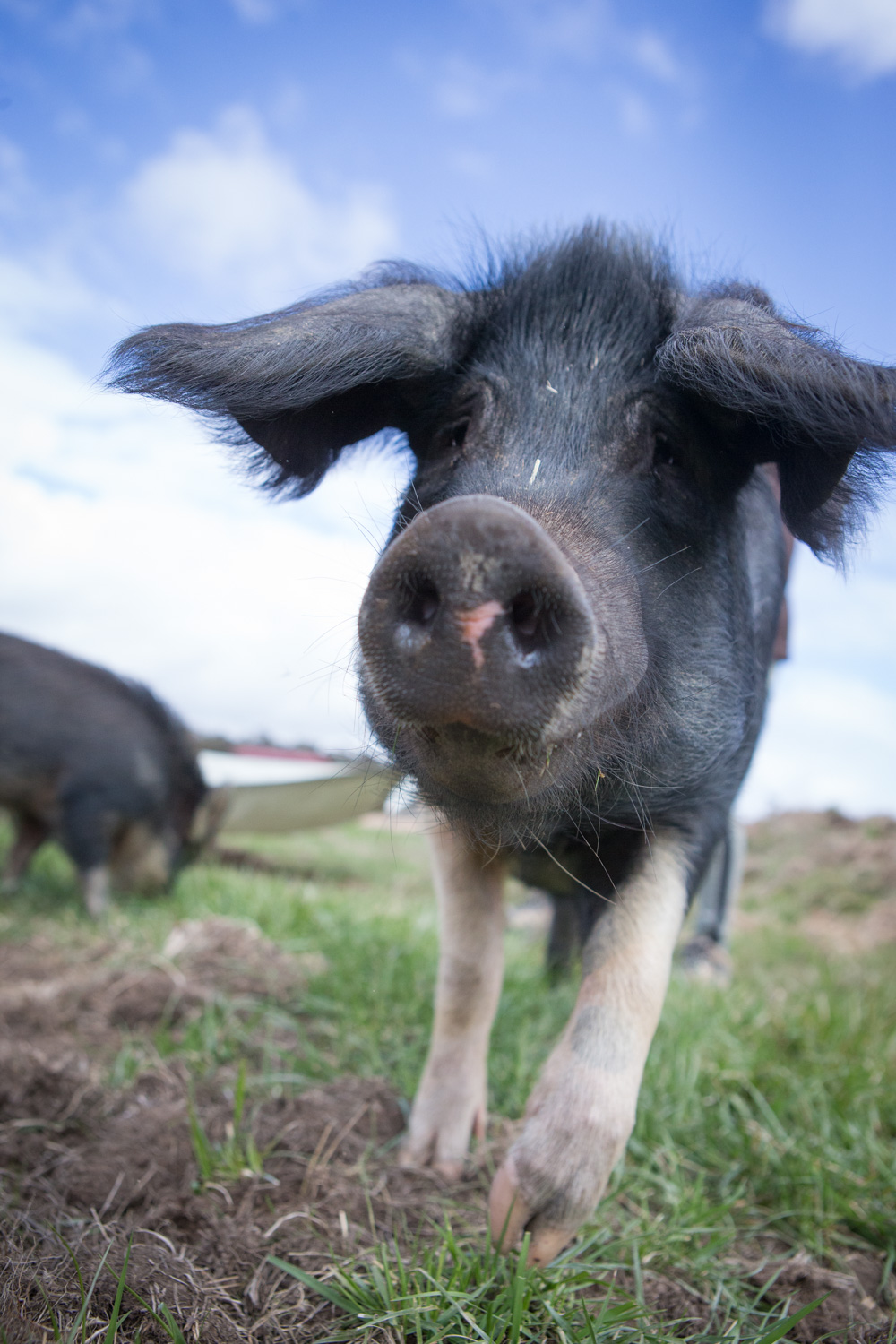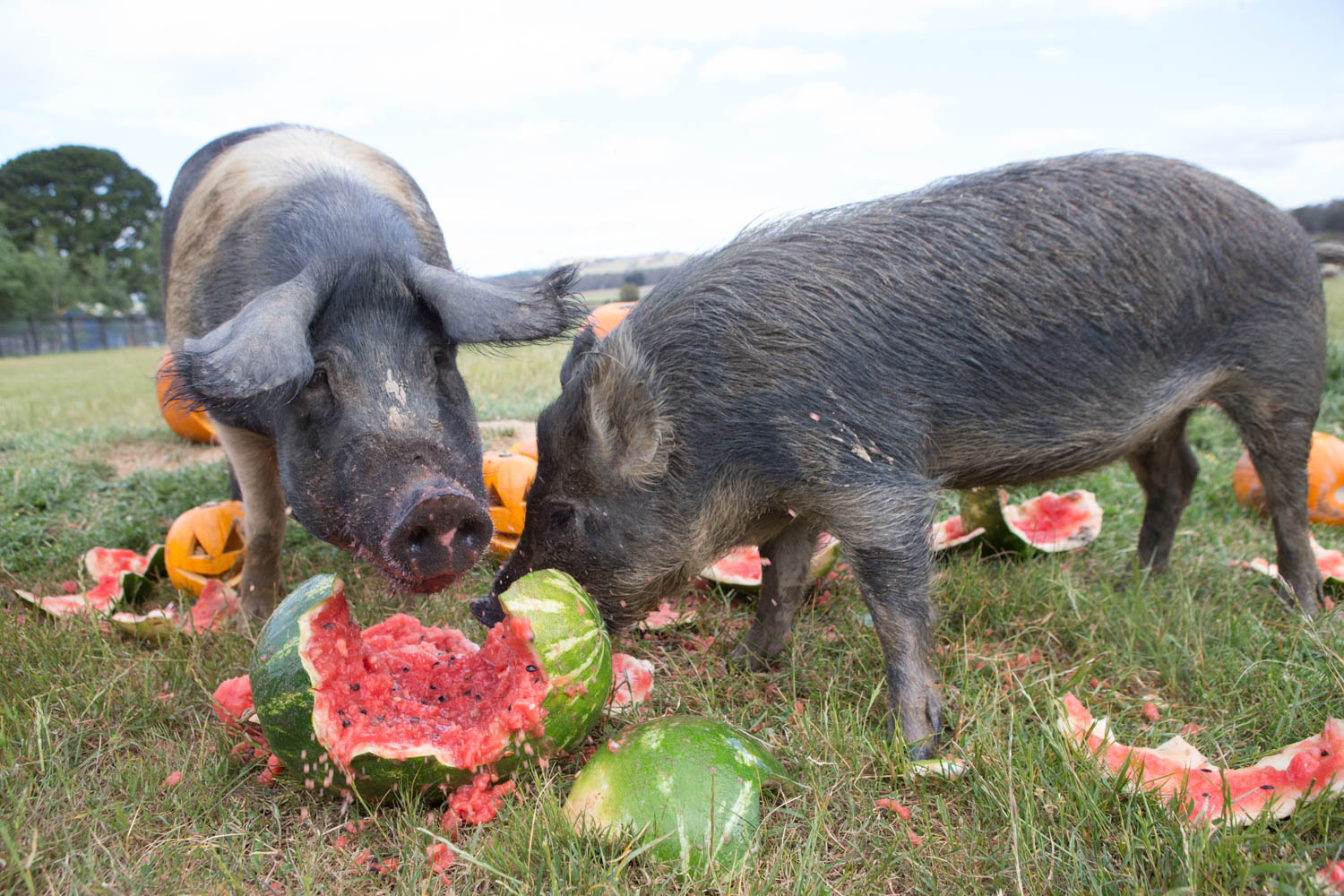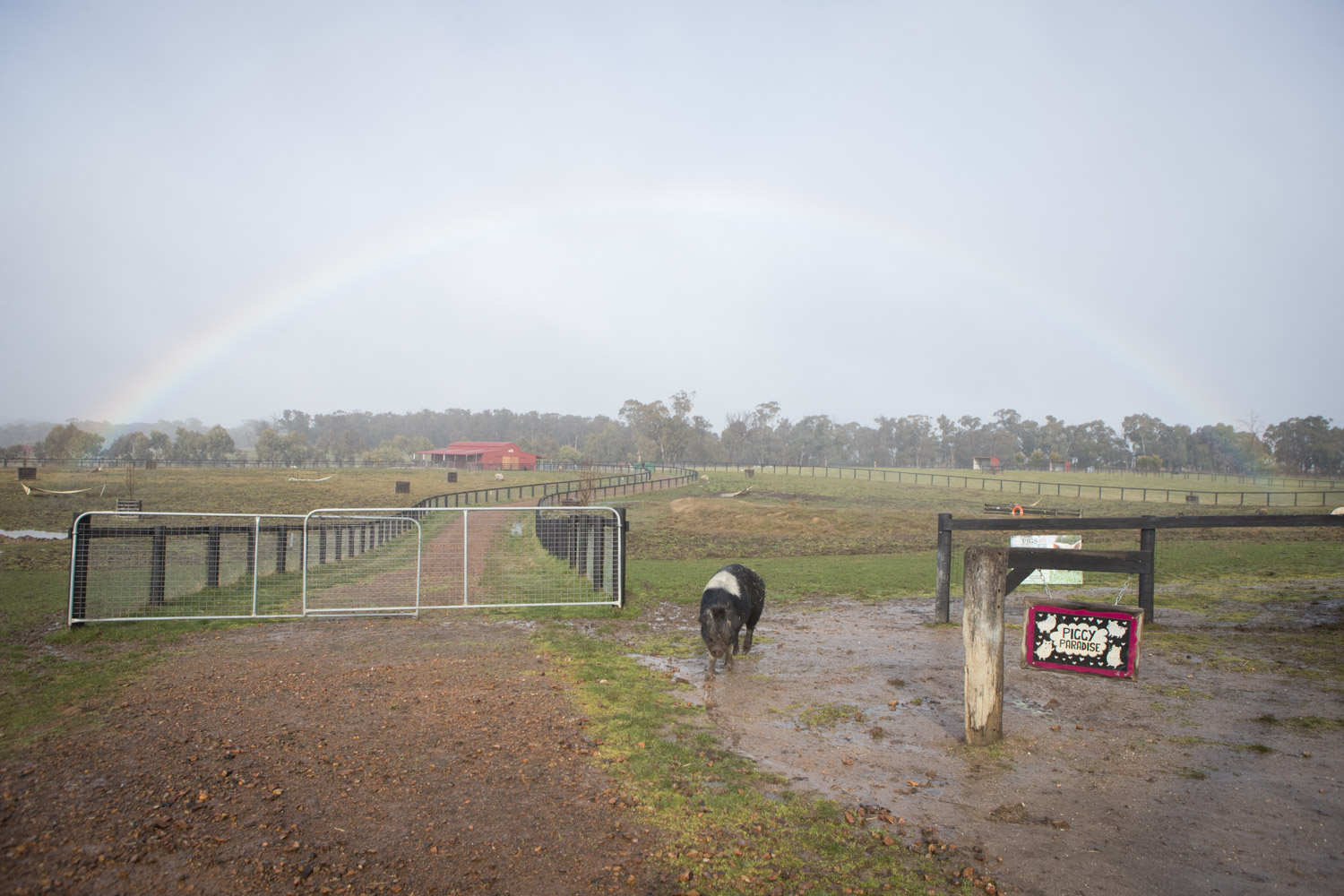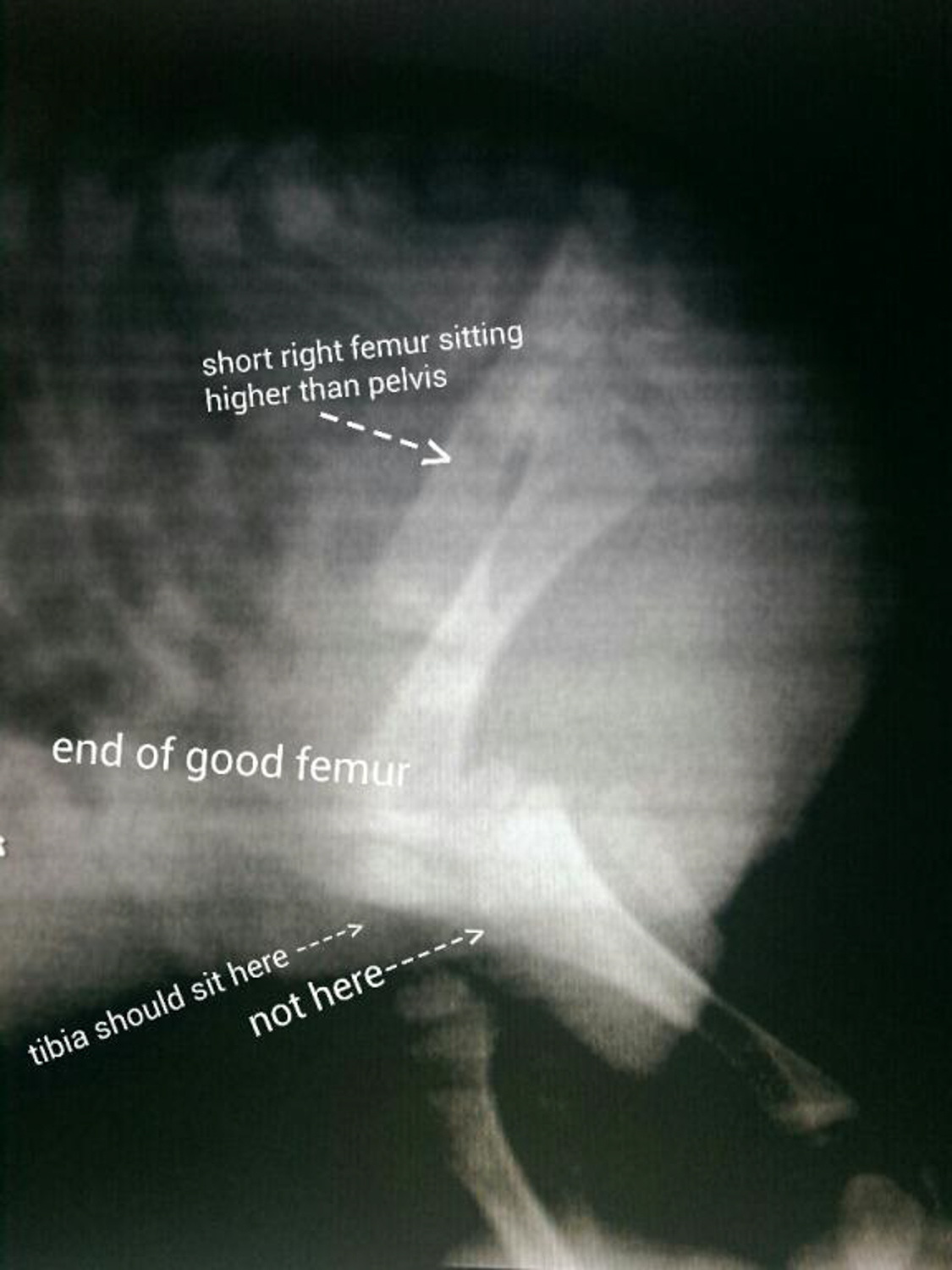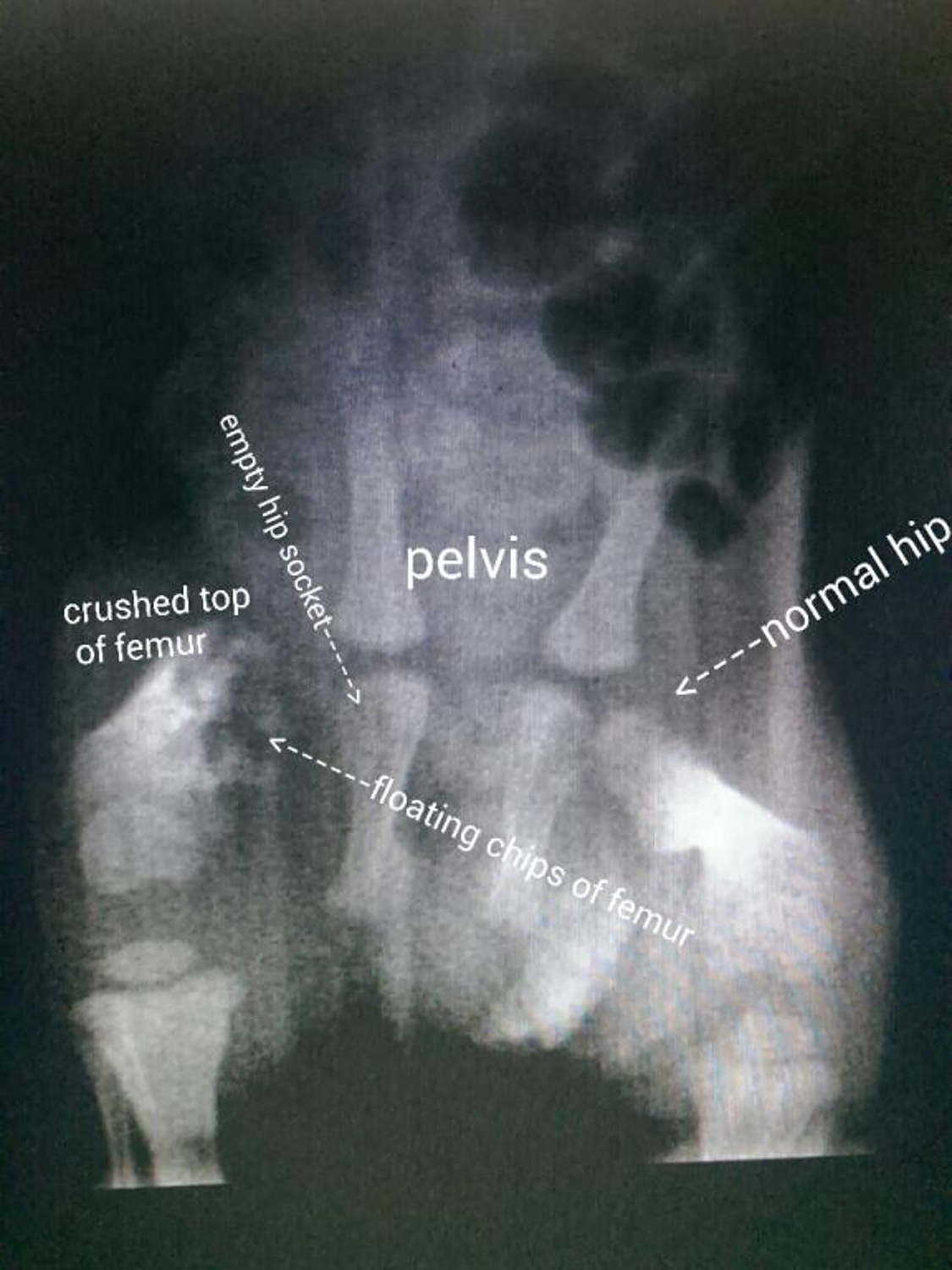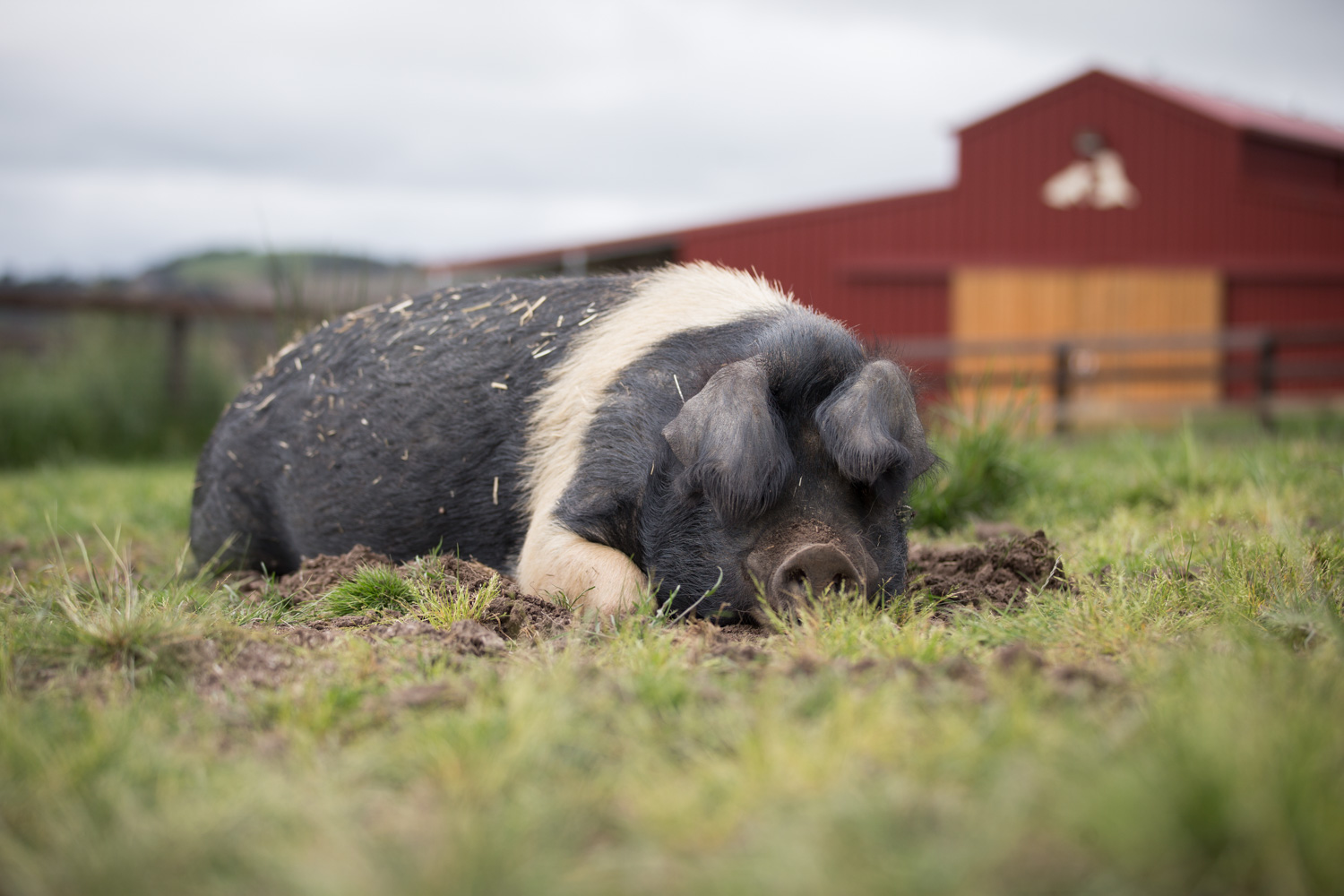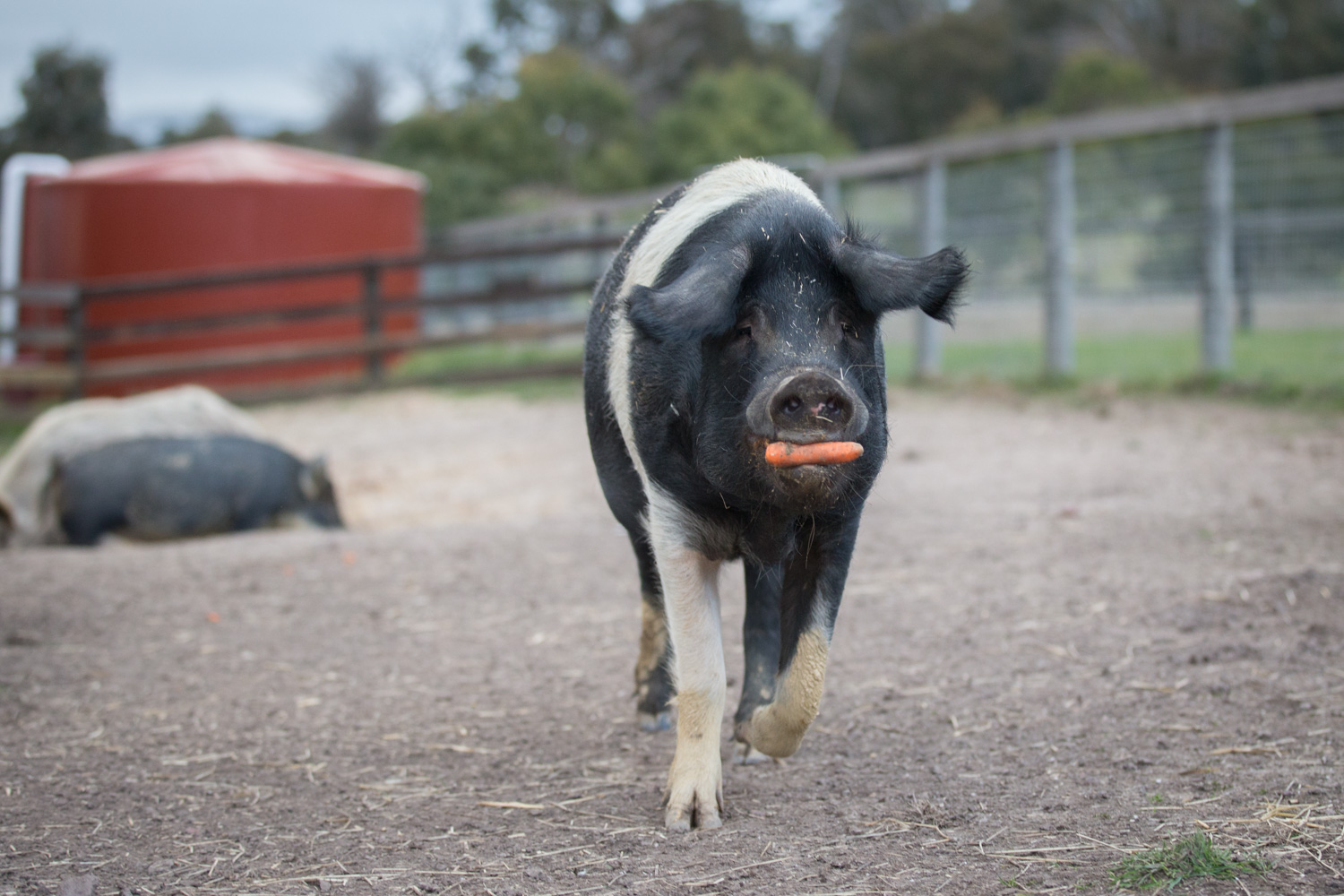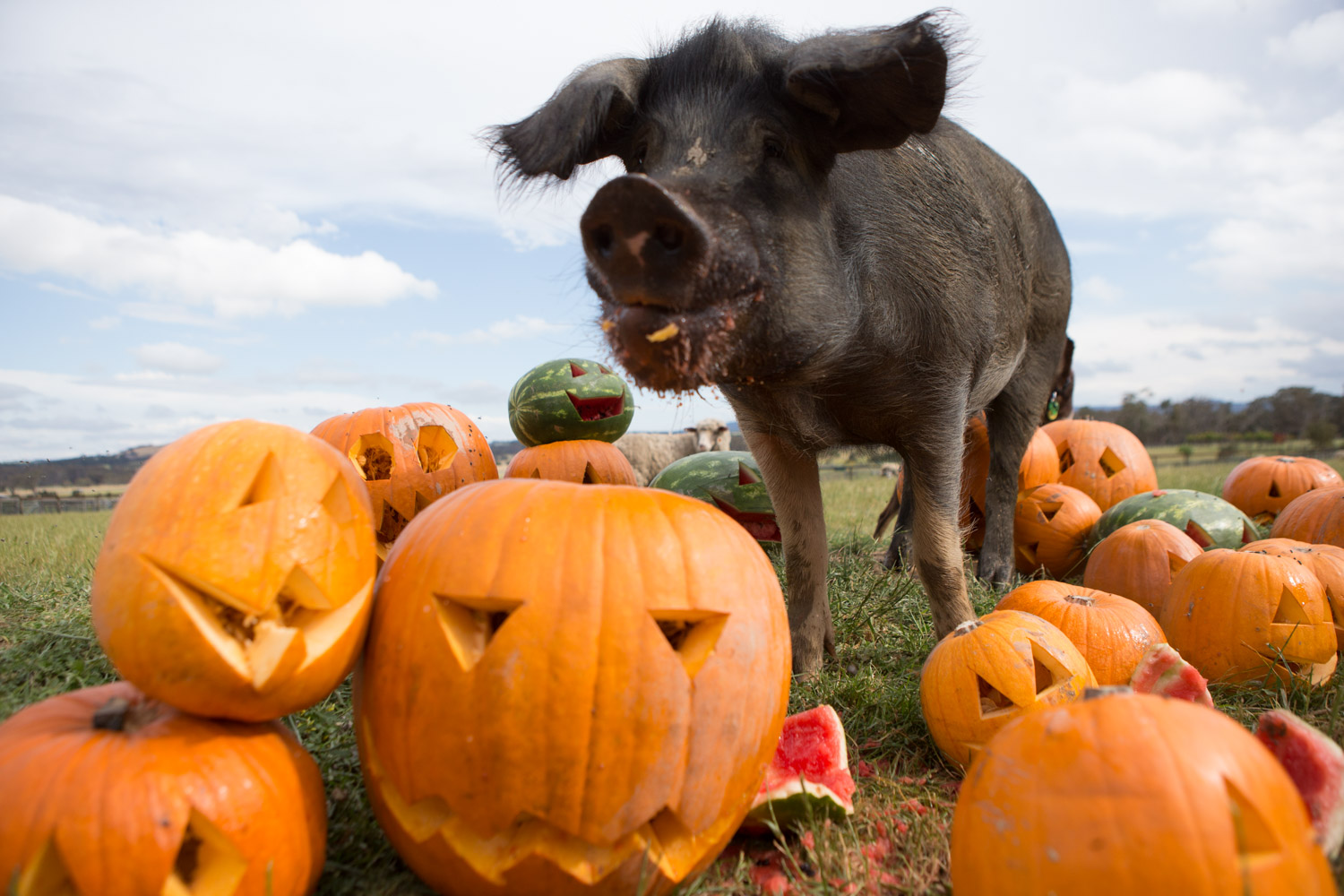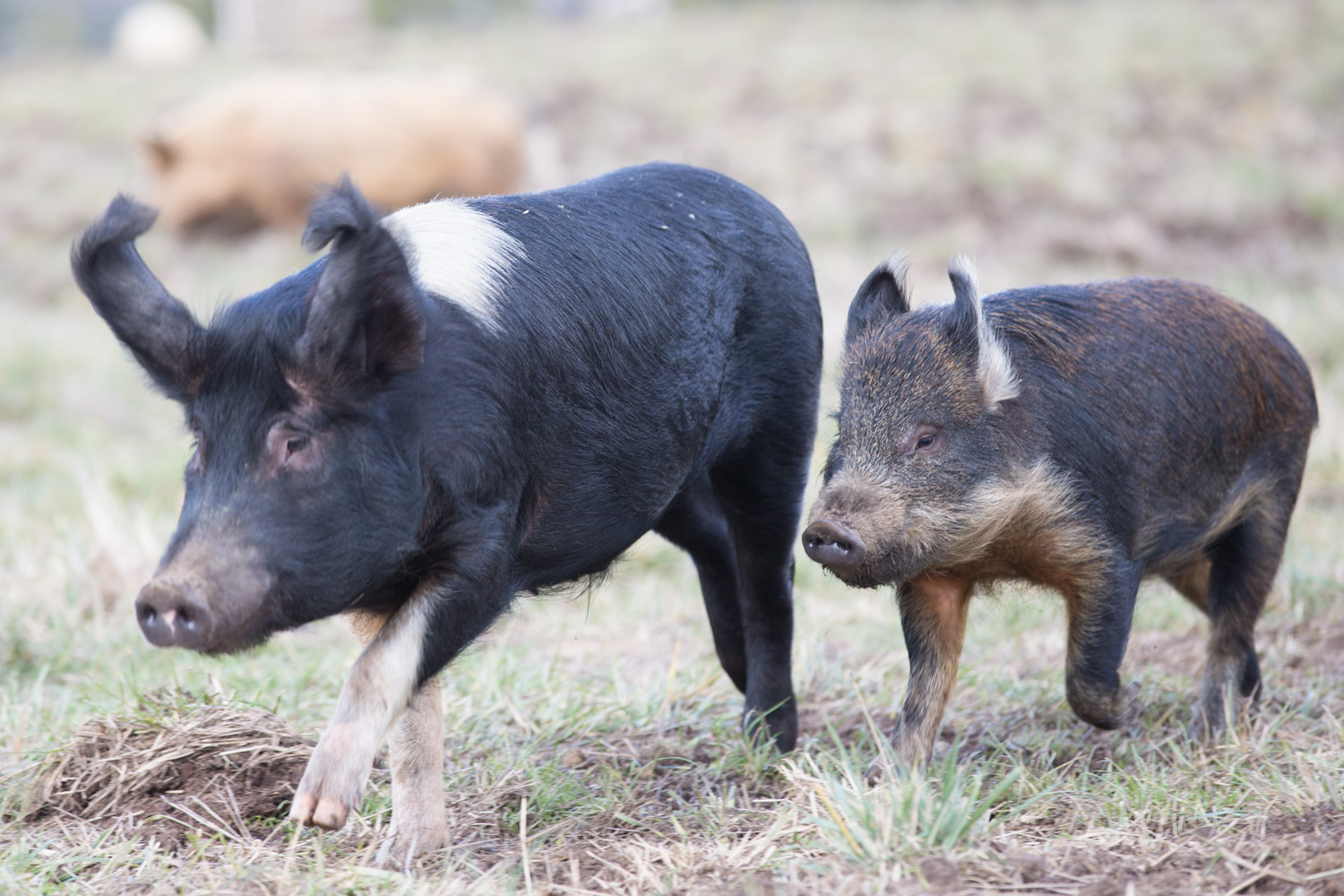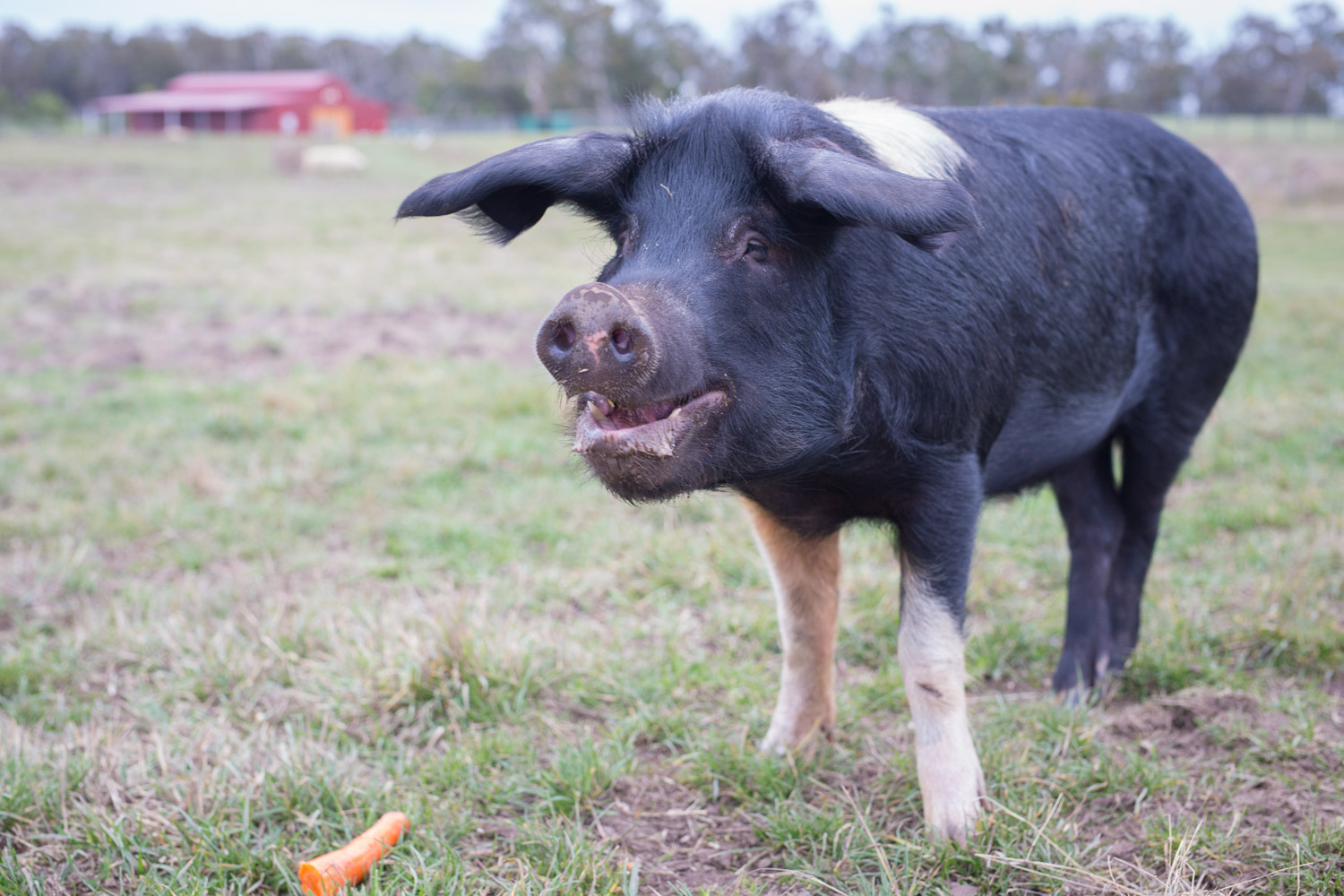 But we think Leon Trotsky is priceless, as we are sure you will agree.
Pam Ahern
Years on, our not-so-little porcine pal has happily made a full recovery and no longer needs his rad wheels. Leon now spends his days basking in the sunshine alongside his piggy friend Thumbelina, relaxing in his wallow, chowing down on his favourite foods, and being an Ambassador for Kindness!