Edgar's Mission Passport
Daisy May
Certified true likeness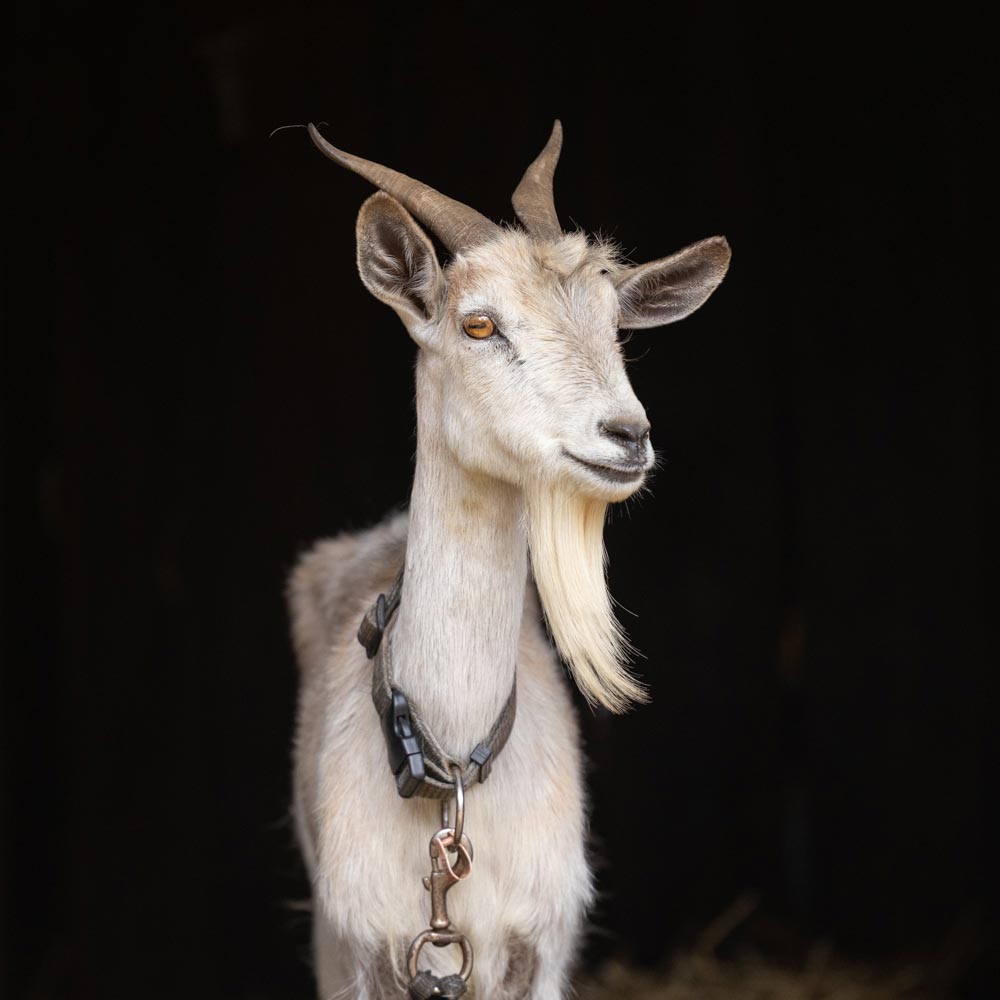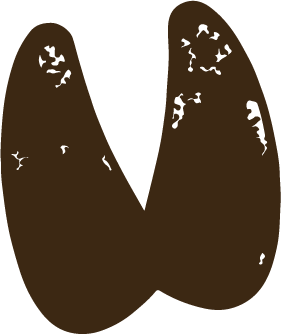 Daisy May's story
Daisy May
Updated October 30, 2022
Although the sweet little goat we have named Daisy May might not know it yet, she has arrived at one of the best places an escapee goat from an abattoir ever could.
So frightened was she that even in the confines of a highly fenced pound, it was to take the unending kindness, abundant patience and expert marksmanship of Manfred Zabinskas of Five Freedoms Animal Rescue to rein her in.
Given the human history of viewing animals as commodities, the means to capture them are often brutal in the extreme*, and frightened ones even more so, yet their reason for fleeing should capture our hearts. And squeeze them tightly as we realise that when it comes to animals, regardless of form, they treasure their lives as much as we do, and so they run from their perceived captors for the very reasons that we do.
We are confident too, that when people come to realise this, it may well change their point of view of our fellow beings with whom we share the planet.
Regardless of form, they treasure their lives as much as we do, and so they run from their perceived captors
And although the road ahead may be long, it will be paved with treats, kindness and clicker training, and we trust that Daisy May will come to see our pure hearts shine through. Already we have enlisted the help of one of the most awesome and friendly goats on the planet, the once-homeless Rasputin, to whisper in her grey fuzzy ear, "You're safe now, you are at Edgar's Mission".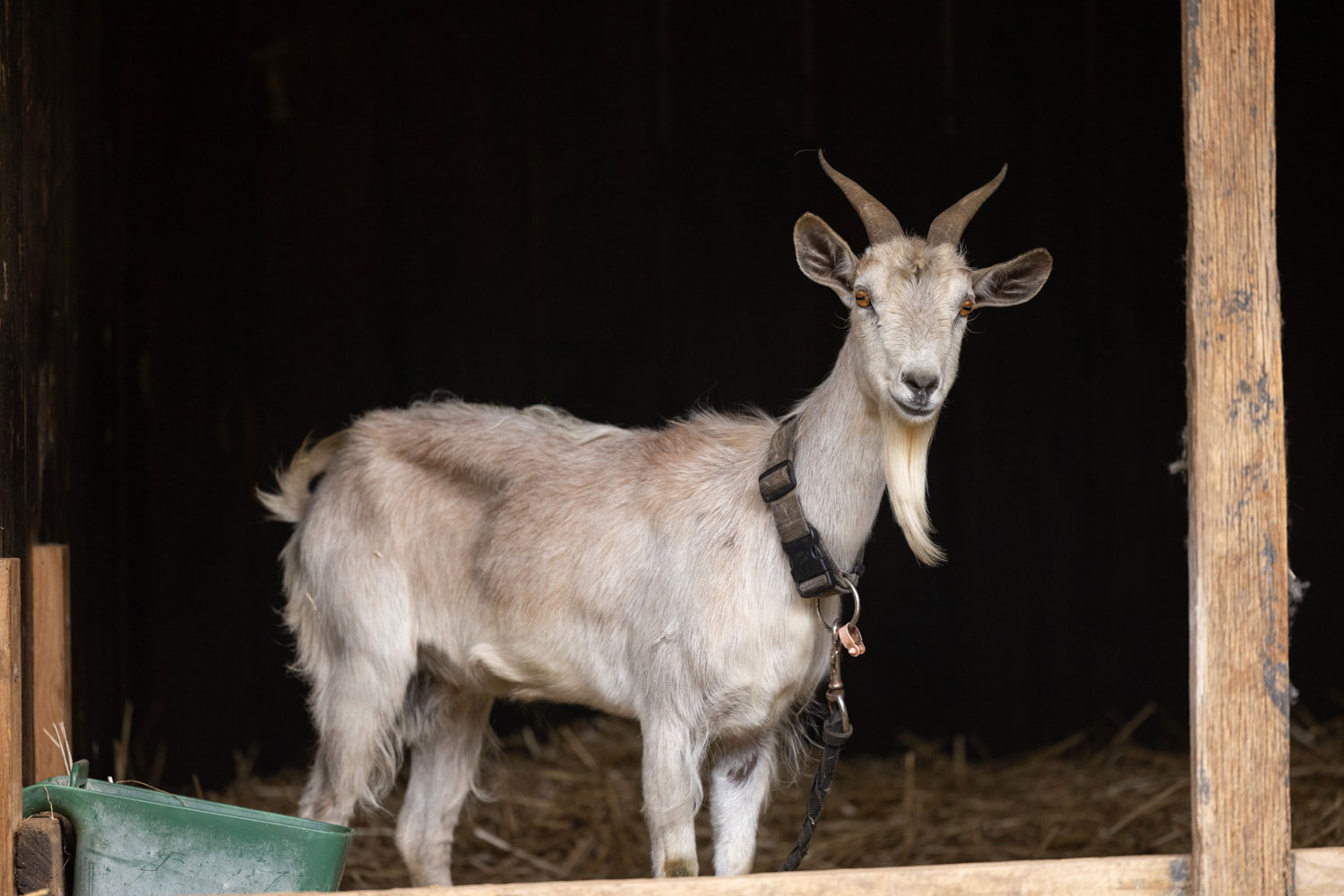 For in knowing animals as we do, both human and non-human, we more than appreciate that we all are shaped by our experiences, yet beneath our skin we are kin. And all we want is a place to safely call home sweet home.
And although our new friend may not know she has found it just yet, we most certainly do.
*Rangeland goats such as Daisy May are often rounded up from the air by noisy helicopters or light aircraft, or pursued on the ground by terrifying all-terrain vehicles, motor bikes, barking dogs and horseback riders. Family groups can become separated as bodies are flooded with adrenaline, and the young and frail can be trampled.