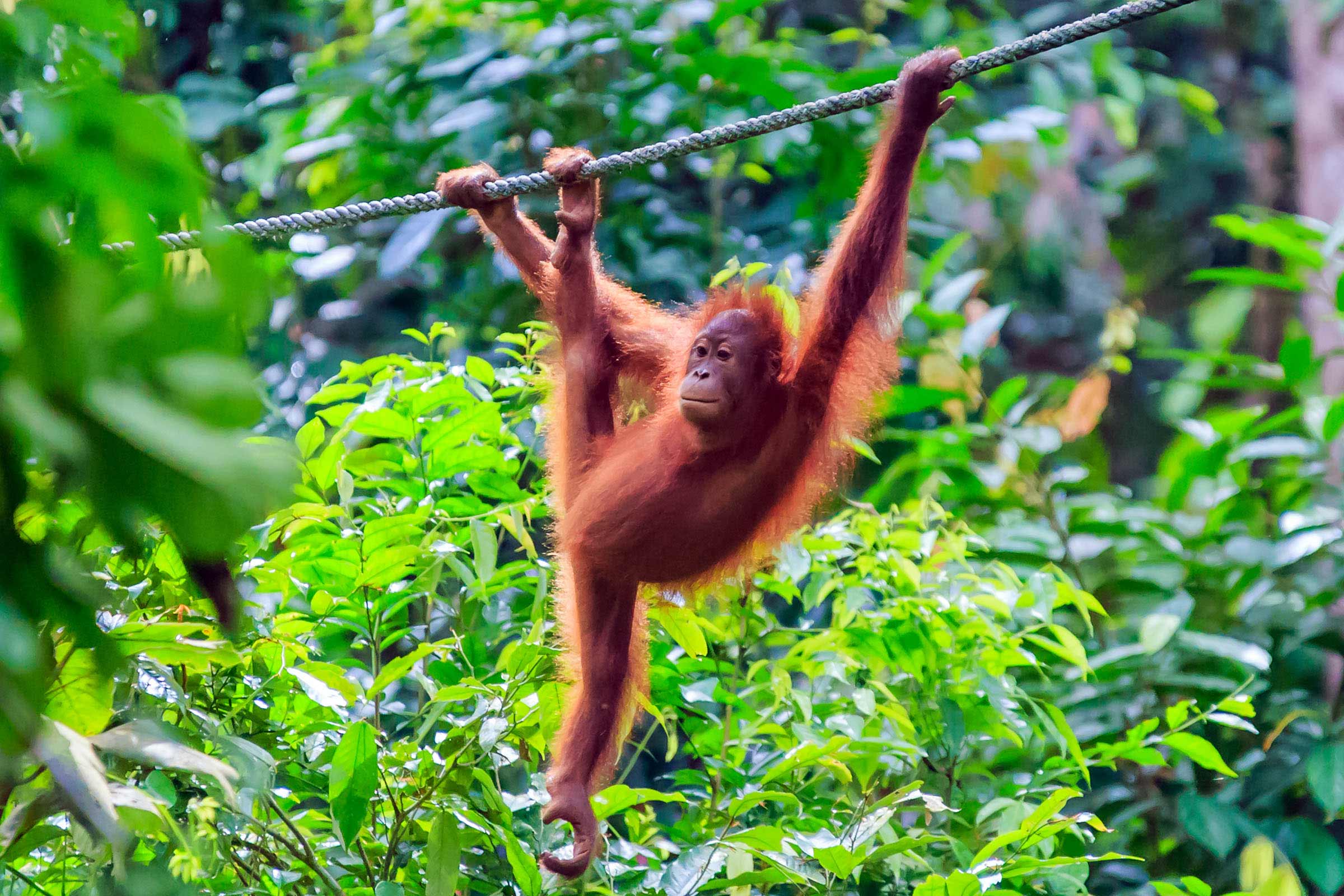 Fundraiser
Trek For Kindness – Sumatra 2023
1st-9th October 2023
Embark on a jungle wildlife immersion to raise awareness and funds for the animals of Edgar's Mission. Save $150 when you register before 19 February 2023!
You're invited to join a group of like-minded Edgar's Mission supporters on the Trek for Kindness Sumatra!
Thanks to Inspired Adevntures, over 9 days you'll immerse yourself deep in the Indonesian jungle, visit the Sumatran Orangutan Conservation Programme in Medan to learn about the rescue, rehabilitation and protection of endangered Orangutans, and plant local tropical trees to restore nature after illegal logging.
In the jungle, you'll encounter gibbons, hornbills, striped rabbits, and butterflies whilst you trek off the beaten track.
At night, you'll camp under the stars, lulled to sleep by the sounds of the rainforest.
Best of all, all funds raised on this adventure will go towards helping us to create a kinder world for farmed animals.
Please join us in celebration of Edgar's Mission's 20 year anniversary on an adventure you'll never forget!
Save $150 when you register before 19 February 2023!